Challenge Cup: Widnes captain Jon Clarke wary of tough Halifax challenge
Widnes captain Jon Clarke is expecting a tough test from Championship side Halifax in the Challenge Cup on Sunday.
Last Updated: 01/04/14 10:31am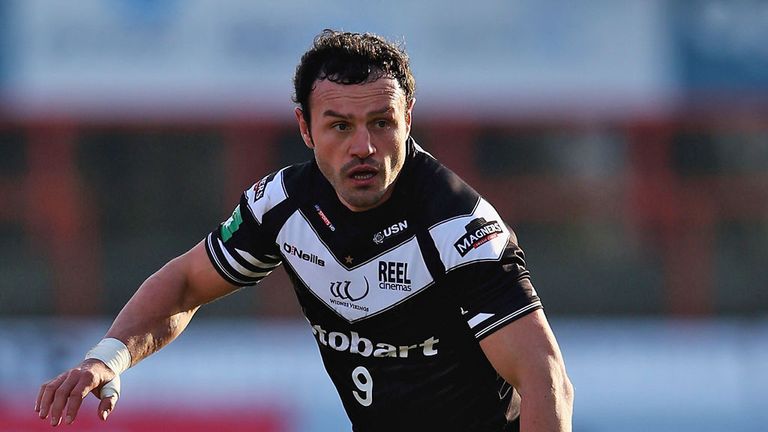 The Vikings have enjoyed a positive start to the Super League season but Clarke says there will be no complacency from his side when they head to The Shay this weekend.
Widnes have won five of their six games to sit fourth in the table but Clarke feels league form and standing will have no bearing on a game that is bound to played in front of a partisan West Yorkshire crowd.
"It is a very tough draw," said Clarke. "Obviously with the league structure changing over the next couple of years, Halifax will have their sights set on trying to venture up to the top league, so I'm envisaging a really tough contest.
"But we are looking forward to it, I can't wait to go over there and get the Challenge Cup campaign under way. It is a good ground to play on. I've played there numerous times throughout my career.
"We have got no problem going there. Hopefully we will take a lot of fans over with us, the Halifax fans will turn out in their droves and we can get a really full ground and a good atmosphere for the Challenge Cup.
"We have looked at the Challenge Cup and we want to have a really good go at it and see how far we can progress. The Super League fixtures we have played up until now will definitely give us confidence going into the Cup.
"The good thing about the Challenge Cup is that your league form can be a bit indifferent but if you can peak that week for your tie you can end up progressing, which is what can make it so exciting.
"It has been a long time for Widnes fans so it would be great to get a good run at the Cup. Once you get to the quarters it starts to get really exciting and you want to go all the way.
"There is a great history of the Challenge Cup within the club so we are well aware of that, though our first and foremost thoughts are on a very tough draw away at Halifax."