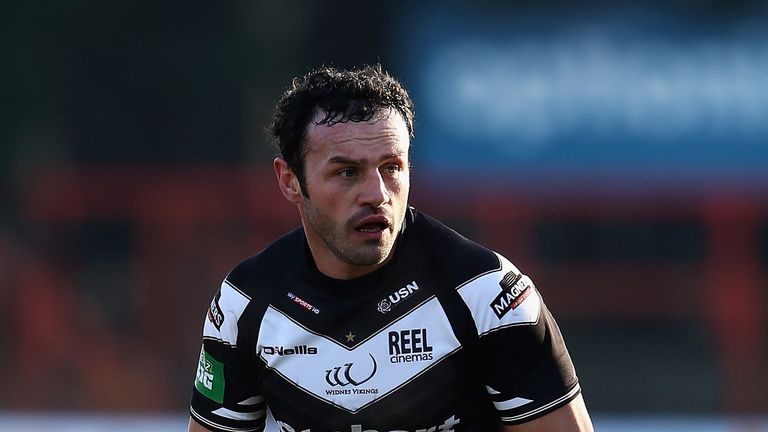 Widnes captain Jon Clarke has announced he is retiring from playing at the end of the current season.
The 35-year-old is calling time on his 18-year playing career that started with his home-town club Wigan in 1997.
The former Great Britain hooker said: "I've decided this is going to be my last season.
"I've been thinking about it for a little while now and, having made the decision, I thought it was the right time to get it out there so that I can concentrate on rugby between now and the end of the season.
"I feel like the time is right, with the little injuries here and there and the psychological impact that that has. The way the body feels after playing, you are constantly trying to recover, it all just tells you the time is right to pack it in at the end of the year."
Clarke, who also played for London Broncos and Warrington, with whom he lifted the Challenge Cup in 2009 and 2010, has helped the Vikings make their best-ever start to a Super League campaign and reach the last-eight of the Challenge Cup.
"We were looking to make some good progression this year and making the semi-final and hopefully the final would definitely be a good progression," said Clarke, who won his two Test caps in 2007 against France and New Zealand.
"If we can push into the play-offs as well come the end of the year, it would be something to look back on. I would be proud to achieve that with Widnes."
Clarke has already identified the strength and conditioning side of rugby as a potential next career move.
"I'm just trying to work a few things out at the minute," he said. "I haven't given that too much thought yet. I just want to get back fit again and play some good rugby before the end of the year."