Super League: Hull FC sign winger Tom Biggs from Bath
Hull FC have bolstered their backline options with the addition of Bath winger Tom Biggs until the end of 2016.
Last Updated: 10/10/13 6:38pm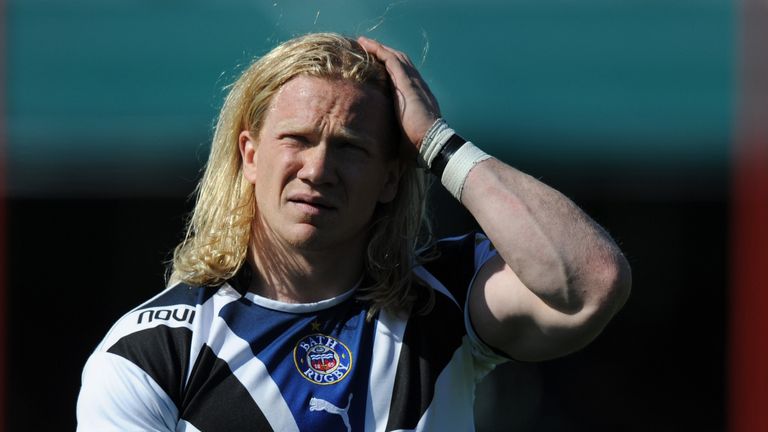 The Black and Whites were in the market for a new try-scorer after losing England international Tom Briscoe to the Leeds Rhinos.
The Hull-born 29-year-old, formerly of the Leeds and Newcastle Falcons, has scored 32 tries in 127 appearances for Bath to date.
Biggs supported Hull FC growing up and while he admits he has never played rugby league he is looking forward to working with the club's new head coach Lee Radford.
"I think it is a big challenge in a sport that I've never played before, but it's one that I'm really excited about and I'm feeling positive about working with the coaches moving forwards," he told the club's official website.
"Lee played a few games for Hull RUFC and all the guys there gave him some great feedback so I'm really looking forward to working with him.
"Adam [Pearson] has outlined how ambitious he is as a person and where he wants to get the club going and I'm delighted to be given the opportunity to be part of that."
Working hard
On the team and watching as a fan at Wembley recently, he also added, "I don't know any of the lads personally, but I'm really looking forward to meeting everybody, getting involved with the training, getting my head down and working hard.
"It was great to be there to watch the Challenge Cup final and although we didn't get the result on the day, I'm really looking forward to being part of the squad and trying to get back there again."
Biggs is expected to link up with Hull FC when the Aviva Premiership season concludes in May and Radford has expressed his delight at the player's enthusiasm to join the KC Stadium club.
"Tom looked very comfortable and competent playing in rugby union, but it was his enthusiasm about the prospect of leaving that to join Hull FC and the challenge in store that excited me," he said.
"He could quite easily remain set on his current deal in union, but he was keen to have the opportunity to test himself in rugby league and play for us.
"He is a local lad and an FC supporter, which you can see means a lot to him, and we're hoping we can nurture that enthusiasm to help him make a positive transition into our sport, which I am sure he will excel in."