Mark Evans appointed Melbourne Storm chief executive under new regime
Melbourne Storm have appointed former Harlequins rugby union chief and coach Mark Evans as their new chief executive.
Last Updated: 21/05/13 10:23am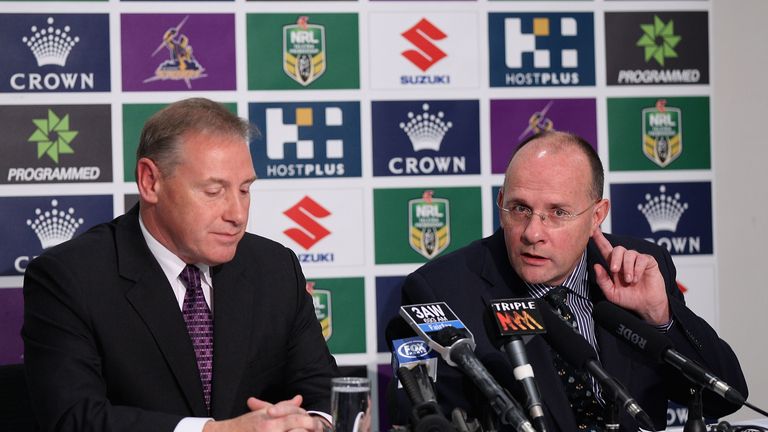 The 54-year-old, who spent a decade with Quins, has been handed the new role after the NRL champions were sold by News Limited to a private consortium put together by New Zealand entrepreneur Bart Campbell.
The Storm have been owned by News Ltd since entering the Premiership in 1998.
Moment
Outgoing chief executive Ron Gauci said: "This is an important moment in the history of this great club. My appointment in July 2010 was all about making this day possible.
"We are delighted Mark Evans has become CEO. He is regarded as one of the best CEOs in any form of rugby in the UK and he has considerable rugby league experience."
Campbell, a former lawyer now based in England, is currently the non-executive chairman of the international sports management and marketing company TLA Worldwide.
The other new Storm shareholders will be announced in two weeks.