New Zealand rugby league star Benji Marshall in talks with two Super XV sides
New Zealand rugby league star Benji Marshall is in talks with two union sides, his manager has confirmed.
Last Updated: 17/07/13 10:42am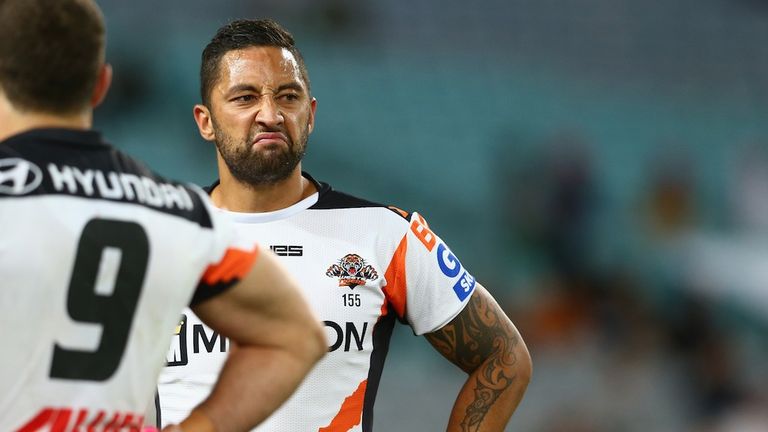 On Monday his NRL club Wests Tigers revealed Marshall has asked to be released, two years before the end of his contract.
And his manager Martin Tauber has confirmed that he is in talks with New South Wales Waratahs and Auckland Blues.
A factor in his decision may be whether he is aiming to play for the All Blacks, in which case he will have to return to New Zealand and play for Auckland.
Opportunities
Tauber told New Zealand's Radio Sport: "If he chose to go to the Waratahs, it would be because he doesn't want to move or because of the opportunities in Sydney through television and goodness knows what else.
"But I'm sure he could probably arrange and do (the same) if he made the call to live in Auckland.
"If he plays for the Waratahs, he won't play for Australia. That means his career, basically, would be a Super 15 contract and the possibility of overseas coaching or playing."