Aspinwall jailed for four months
Castleford's Martin Aspinwall has been jailed for four months after pleading guilty to dangerous driving.
Last Updated: 16/06/11 6:03pm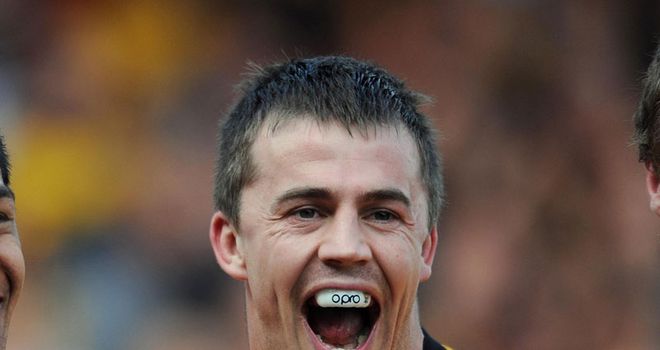 Castleford's former Wigan and Huddersfield forward Martin Aspinwall was jailed for four months.
The 29-year-old second-rower, who joined Castleford on a 12-month contract from the Giants last November, crashed his car during a high-speed police pursuit in his home town of Wigan, Liverpool Crown Court was told.
Aspinwall, who pleaded guilty to dangerous driving during an earlier hearing, was also disqualified from driving for two years and told he must take an extended driving test to reapply for his licence.
The sentencing hearing comes just four months after Aspinwall was given a suspended jail term of eight months after pleading guilty to assault occasioning actual bodily harm during a drunken argument at a bar in Wigan.
Aspinwall has made 14 out of a possible 16 appearances in the engage Super League this year and was a try scorer in Castleford's 22-22 draw against his old club Wigan last Sunday.
He was named in the Tigers' 19-man squad for the match at Salford but the club announced that he has been replaced by 18-year-old Oliver Holmes.
In a statement, Castleford said: "The club wish to make no further comment on Aspinwall's situation at this time."