Wildcats defy Tigers' claim
Wakefield have denied attempting to segregate fans at Friday's Super League derby with Castleford.
Last Updated: 05/04/12 11:01pm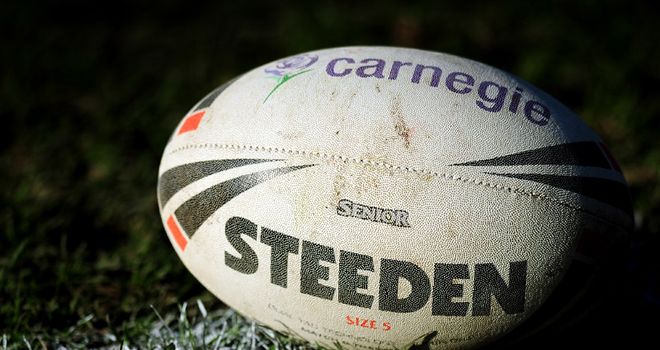 Wakefield have denied attempting to segregate fans at Friday's Super League derby with Castleford.
A row broke out on the eve of the game, with Tigers chief executive Richard Wright claiming his club's arch rivals were forcing visiting spectators away from their usual vantage point on the northern terrace.
The Wildcats have allocated the eastern terrace and the north-east corner of the Rapid Solicitors Stadium for Castleford supporters, with the remainder of the newly-covered popular north stand reserved for home fans.
Castleford chief executive Richard Wright said his club were not consulted over the change and asked his Wakefield counterpart to re-consider their decision.
"I've had lots of emails and phone calls overnight from irate fans and I share their disappointment," Wright said.
"I have not been consulted on this and the club has had no formal notification. More importantly, we've sold ground standing tickets to our supporters on the basis that fans can stand where they always have over many years.
"Ultimately, Wakefield control the security of their own ground and we don't have any control.
Attractive
"However, I have written to James Elston asking on behalf of everyone concerned with Castleford Tigers that this decision is re-considered by the Wakefield club."
Wakefield chief executive Elston admitted the installation of a roof over the northern terracing had made the area more attractive for home fans but insisted there would still be room for away spectators, separated only by yellow markings for safety reasons.
"There is no issue whatsoever," he said. "Richard has got the wrong end of the stick. We're actually giving them space for around 2,000 of their supporters in the new north stand.
"We're by no means segregating fans. We know there will be families from both ends of the spectrum and they can all stand together.
"We want as many away fans to come as possible. We've tried to make it easier for them to enter the ground by offering advice and we've put in three new refreshment concessions for them."
The Rapid Solicitors Stadium has a ground capacity of 11,000 and Wakefield are expecting to go close to filling it.