Rangi Chase keen to impress for Castleford Tigers in 2013
Rangi Chase is eager to recapture his best form after it was confirmed he would be staying with Castleford in 2013.
Last Updated: 31/10/12 12:56pm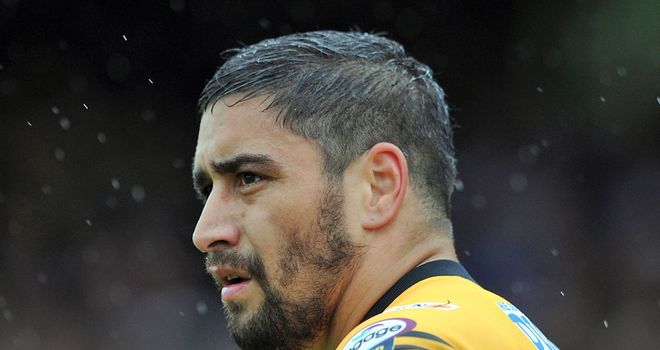 Chase endured a difficult Super League campaign after being suspended by Castleford for breaching club discipline in June, while he came close to joining Hull FC prior to the transfer deadline only to stay put due to visa issues.
The 26-year-old half-back is pleased his immediate future has been resolved, revealing that the uncertainty of not knowing where he would be playing rugby league next season was 'mentally draining'.
The England international insists he was always happy with the Tigers and that he had no qualms staying with Ian Millward's side and focusing on getting things together on the pitch.
Of the decision to remain at Castleford, he told the Yorkshire Post: "It has been awesome and a big weight off my shoulders. It's nice to know what I'm doing now.
"Me and my family can settle down, start focusing on next year, as for a while there we didn't know where we were going. It was mentally draining but it was out of my hands.
"I had a chance to go somewhere and sometimes these things happen in rugby. Opportunities come up and you have to take them, or not, as your career isn't that long. But it dragged on.
"I was always happy at Cas and in my head I didn't have any definite decision what I was doing. I definitely didn't want to go but definitely didn't know if I was going to stay.
"The best thing about it all is I know what I am definitely doing now - I'm staying at Cas and that's awesome. I'm settled in Cas, have got a house here, a wife and a five-and-a-half-year-old son. Life's perfect at Castleford. I've just got to sort the stuff out on the field."