Lee Gilmour happy again following move to Castleford Tigers
Lee Gilmour is enjoying a new lease of life at Castleford after being played out of position at Huddersfield last term.
Last Updated: 17/11/12 8:29am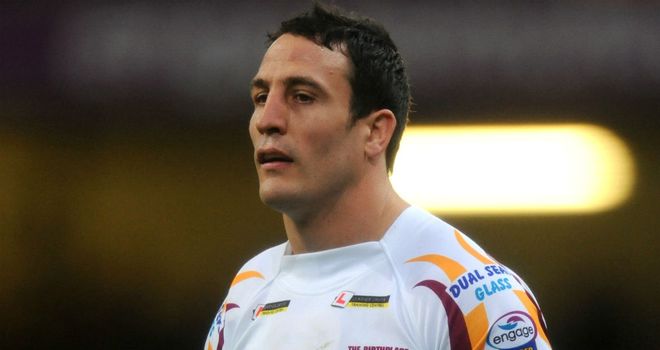 The 34-year-old was forced to operate at prop for the majority of the 2012 campaign, something that diminished his love for the game.
The ex-St Helens, Bradford and Wigan man found it tough playing an unwanted position, but he is happy again following his move on a two-year deal.
Gilmour has a smile on his face and feels he will enjoy a positive season in 2013 under former Saints boss Ian Millward in West Yorkshire.
"In my last year at Huddersfield I was playing out of position at prop for the majority of the season," he told the Yorkshire Evening Post.
"I wasn't enjoying my rugby. To play prop when you're not a prop, it was tough.
"I have come here and I'm starting to really enjoy myself again. I am feeling a lot more positive about rugby and I am looking forward to the season coming.
"I think coming here has been really good for me in the sense that I am enjoying my rugby again. If you are enjoying it, you see the benefits of that.
"It is a fresh start and I am enjoying coming to training again. Last year, basically from playing out of position, I didn't enjoy it at all."