Castleford full-back Richard Owen makes public apology for Christmas brawl
Castleford's Richard Owen has publicly apologised for the actions which landed him with a suspended prison sentence.
Last Updated: 19/12/12 12:32pm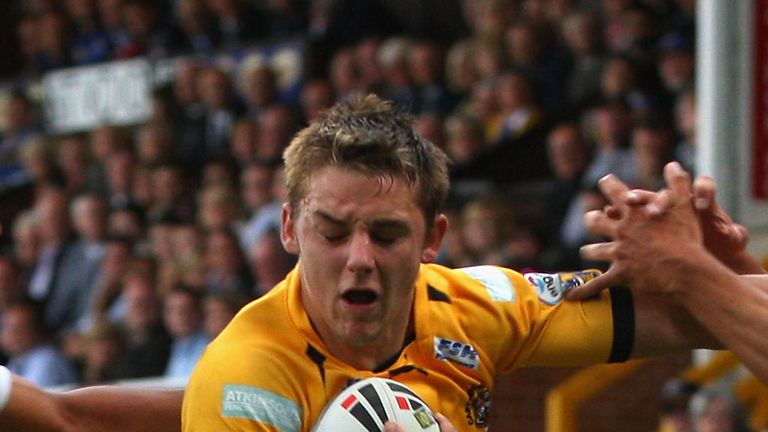 The Tigers full-back was also ordered to undertake 200 hours of community service after punching a man dressed as Father Christmas in a brawl, leaving him unconscious with a broken jaw.
The incident took place in Pontefract in the early hours of Christmas Day last year, and the 22-year-old was sentenced at Leeds Crown Court last month after pleading guilty to affray and causing actual bodily harm.
In a statement to supporters, Owen said: "After enduring a year out from playing with my career-threatening leg injury, I went into a dark period of my life.
"I let my family, club and all its wonderful supporters down. I am not proud of what happened and offer no excuses but just want you all to know how deeply sorry I am to each and every one of you.
"This is now the biggest test of my life and I will prove to you all how grateful I am for giving me this chance.
"Together we will strive to take Cas into the top bracket once again and my actions will hopefully see me remembered as a player for things done on the field and not off of it."
Owen, who has since been the subject of internal disciplinary action from the Tigers, missed most the 2011 season with a broken leg.
Tigers chief executive Steve Ferres said: "While the specific nature of the disciplinary panel's decision must remain confidential, the penalty imposed by the panel reflected how seriously this matter was treated and was consistent with its previous decisions.
"Richie has apologised for his actions and Castleford Tigers will support him whole-heartedly in his attempts to re-engage with the local community off the pitch and to show the fans the talent that we all know he has on it."