Castleford Tigers suffer electrical cabling theft
Castleford have suffered a blow after thieves stole a substantial amount of cabling from their ground.
Last Updated: 31/01/13 9:56pm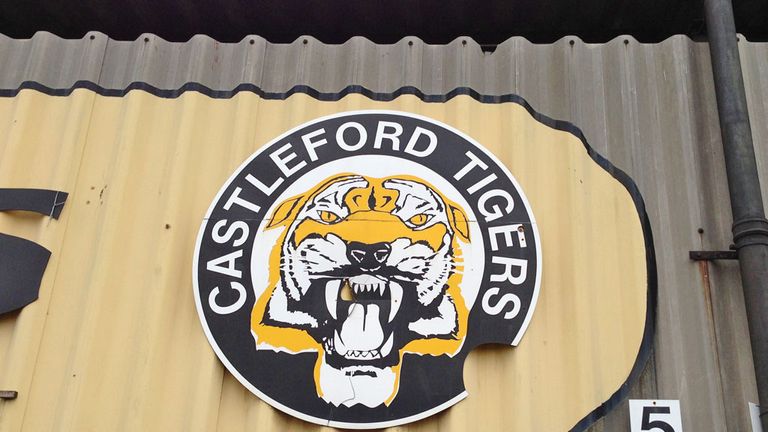 The Tigers are currently trying to upgrade their Wish Communications Stadium and chief executive officer Steve Ferres admitted the latest setback has come as a blow.
"It is with much disappointment that I can confirm the club has suffered a substantial theft during the festive break," he told the club's official website.
"Our ground staff returned yesterday to discover a large amount of cabling had been stolen from the ground. The cabling provided electricity across the stadium including our hospitality boxes, scoreboard, turnstiles and one of our floodlights.
"The police have been informed and we will be evaluating the full extent of what needs to be replaced over the next few days.
"Without doubt, it will be a big job and at the worst possible time with the new season fast approaching and our friendly against Featherstone at home only a couple of weeks away.
"We have been very open and honest about the issues currently facing the club. We already had a long list of essential repairs that need to be made to the stadium in the coming weeks and this is certainly not going to help our progress.
"Despite our challenges, the club has worked incredibly hard in the close season to deliver a new membership scheme that our fans would buy in to.
"Whilst momentum has slowed, we have made great strides and already generated more revenue from season ticket sales compared to last year.
"To have this setback after a really promising build up is a real kick in the teeth for us but I am determined not to let it detract from the great work we have already done, as well as the hard work that still needs to be done before the season starts."
Castleford suffered a disappointing season on the pitch in 2012, finishing 13th in Super League.
Ian Millward's side begin the new campaign with a trip to Warrington on 3 February.