Super League 2013: Keith Mason preparing for new season with Castleford Tigers
Keith Mason is gearing up for a big year as he picks up his professional career under new management and a new club.
Last Updated: 14/01/13 3:25pm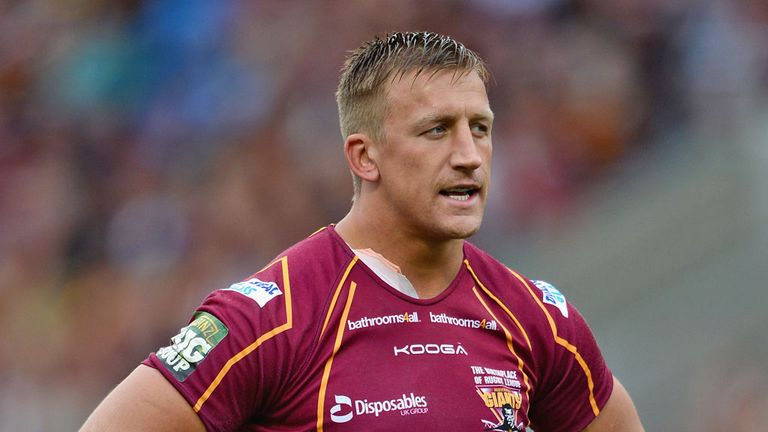 Mason is preparing for the new Super League season with Castleford Tigers after an acrimonious departure from Huddersfield Giants in November, despite having three years left on his contract.
The former Wakefield and St Helens forward, who has also played in the NRL with Melbourne Storm, is currently recovering from an arm injury but is excited about the start of the new Super League season.
"I can't wait to start the season," Mason told Sky Sports. "I had a little setback with an arm injury which will now see me facing three weeks of rehab.
"I wish my old club Huddersfield all the best as the fans were terrific with me and my huge thanks go to the fans."
Mason played 150 games over an impressive seven-year stay at the Giants but had a sour exit from the club for allegedly sending a tweet out, which was proved by a witness he never sent, resulting in him being sensationally sacked.
Mason refused to divulge too much on the manner of his departure saying: "My exit from Huddersfield Giants is in the hands of my lawyer and agent as I was unfairly dismissed."
Delighted
After his dismissal Mason ended up in Hollywood with actor friend Mickey Rourke, who helped him come up with the idea of doing a movie focusing on the life of gay Welsh star Gareth Thomas.
"Mickey is a friend of mine and whilst out at his place I came up with a great idea for a new movie about rugby, I said to Mickey he should make a movie about rugby and I immediately rang Gareth Thomas," said Mason.
"Gareth was delighted with my idea and I passed his number to Mickey after an introduction.
"Mickey swiftly called me and said that we had our movie. To think whilst out in the states promoting my MuscleForce nutrition brand I cleverly thought of a Hollywood movie and have a part in it is something I'm proud of.
"I've had a massive input to the scripts and I'm a very proud man."
Mason has a vast network of celebrity friends and counts Joe Calzaghe as one of his best friends and he revealed the former super middleweight champion helped get him in tip top condition for his move to Castleford.
"Joe got me in shape for my deal with Castleford and is friends with my agent and is also going to be showing his face around Castleford Tigers this year. We did an immense workout and I even taught him a few tricks during sparring," Mason joked.
"I'm just looking at putting the past behind me and focusing on a great season for the Tigers as my commitment to them this season is unreal."