Castleford strike dual registration deal with Keighley for 2013 season
Castleford have entered a dual registration deal with Championship side Keighley Cougars for the 2013 season.
Last Updated: 11/02/13 2:28pm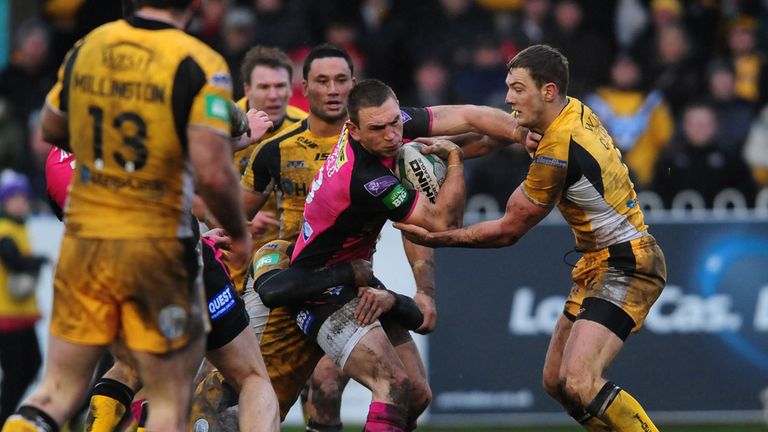 The agreement will see up-and-coming stars on the fringes of the Tigers squad given the opportunity to play for first-team rugby for Keighley.
The clubs will also work together on commercial or community initiatives.
Jake Emmitt and Charlie Martin were the first Tigers players to join the Cougars and played against Whitehaven on Sunday.
Steve Gill, Tigers' Head of Youth Development, said: "The partnership enables us to give valuable game time to some of our upcoming talents in a good competition whilst also allowing us to support the Cougars aims to be a more competitive force in the Championship.
"It also gives us another pathway for emerging young talent to feed in to the Tigers. We look forward to working closely with Keighley Cougars over the coming season."
Up to five Tigers players, except those on a visa, can play for the Cougars and can be called back to play for Cas if they are needed.