Castleford Tigers chief executive Steve Ferres steps down from position
Steve Ferres has resigned his position as chief executive of Super League club Castleford with immediate effect.
Last Updated: 19/02/13 5:47pm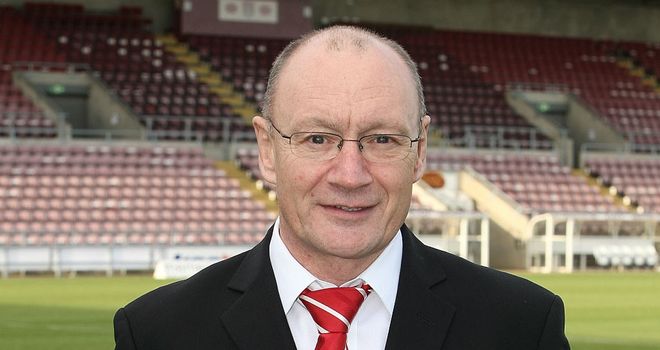 Former Wakefield CEO Ferres was appointed in July and has since launched a successful membership scheme and overseen a 25 per cent rise in season ticket sales.
But, in an apparent parting shot at the board, the Tigers supporter said a failure to secure new investment was behind his decision to step down.
He said in a statement: "As CEO I believe I have a moral obligation to everyone associated to the Tigers from its staff to the players and right through to its loyal fans.
No Option
"Since the board is not in a position to support the multitude of changes that I believe must take place now in order for Castleford to continue to compete at Super League level, I feel I have no option other than to offer my resignation.
"I am an extremely proud man and a proud Castleford man at that so please rest assured that this decision was not made lightly.
"The club requires significant investment in order to continue and I truly hope the board can secure the necessary financial support in the coming months.
"I have informed the board that I am willing to offer my support in an advisory capacity should it be required."
Opportunity
Castleford Tigers chairman Jack Fulton issued the following statement: "I would like to thank Steve for his efforts during his time at the club and wish him well for the future.
"For over 20 years I have supported this club financially to a substantial amount with the aim of keeping it going as a Super League club ready for the day when it can support itself.
"While disappointed by Steve's resignation, this position remains unchanged. We look to the future and a real opportunity now exists for somebody new to come into the chief executive's role and drive the club forward."