Danny Orr not pursuing permanent role as Castleford boss
Caretaker-coach Danny Orr admits he is not ready to take charge of Castleford Tigers on a permanent basis.
Last Updated: 25/04/13 11:34am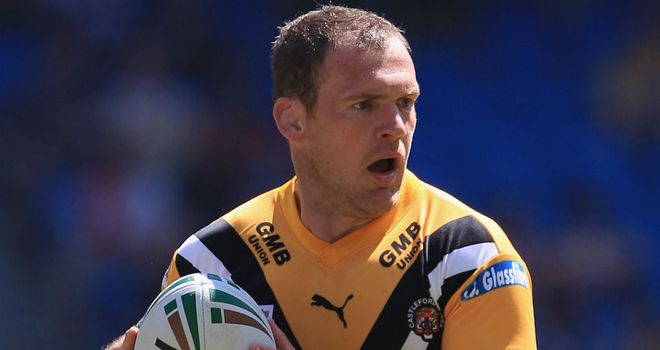 Orr was named as temporary boss after the departures of head coach Ian Millward and assistant Stuart Donlan, who paid the price for the club's dismal start to the Super League campaign.
The former Great Britain player retired at the end of last year following a final two-year spell at Castleford and was not expecting such a swift start to his coaching career.
Orr feels the role has come too quickly for him, but is determined to drag the Tigers off the bottom of the table.
"It's not under the circumstances anybody would like, but I've got the club at heart and I want it to do well," he told the Yorkshire Evening Post.
"Until they get somebody in on a permanent basis, I will do the best I can.
"I have got a good staff working alongside me and we'll knuckle down and work hard to put things right.
"It has come a few months after I retired. I am hoping one day to be a head coach, but everyone you ask says you need to do an apprenticeship for a couple of years.
"I have been asked to do it on a temporary basis until they get somebody with the experience, who knows the game more than me. If we go on a run and win 10 out of 10 you never know, but realistically I have not been a coach long and it has probably come too soon for me."
Castleford's chief executive Steve Gill expects the club to patiently weigh up possible long-term replacements.
"We are quite happy with Danny Orr stepping up," he said.
"The backroom staff will all pull together and we've got a leadership group who will be a tremendous help to Danny.
"We have already had four applications and I'm expecting a lot more over the next few days, then we'll sit down and assess it.
"We've got to get the right man, someone who has a fair bit of experience and a good winning record as well.
"We want someone who can come into the club with pride and passion and who isn't using us as a stepping stone."