Rangi Chase will not speculation over future affect performances for Castleford
Rangi Chase insists the speculation over his future will not affect his performances for Castleford Tigers.
Last Updated: 20/04/13 7:28pm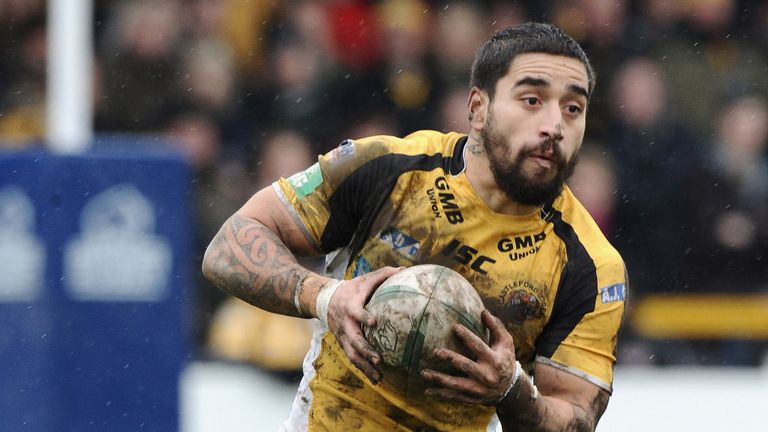 The England international has been heavily linked with a return to St George Illawarra, with Tigers chief executive Steve Gill stating the club would not stand in his way if he is adamant about a move.
Chase declined to shed any light on his plans following Castleford's Challenge Cup defeat at Leeds, but promised to give his all for the club while he is with them.
The 2011 Man of Steel told Yorkshire Radio: "I am taking every day as it comes, it's out of my hands.
"While I'm here, I focus on my job because my team-mates expect it.
"I could be here for a week, a day, a year, two years. It's out of my hands but I have to focus.
"I will let people speculate, let everyone else worry about it - I find it quite funny actually."
Composure
Chase scored one try and created another at Headingley to help Castleford into a 12-10 lead after an hour, but Leeds finished the stronger side and ran out convincing 28-12 winners.
"It wasn't one of my best performances," Chase said. "I needed to be more composed.
"I tried to make things up, I could have got more out of my sets and my kicks weren't good enough.
"It wasn't just my fault but I played a big part in why we didn't win."