Rhinos' coach Brian McDermott plays down victory over Castleford
Brian McDermott was determined not to get carried away by Leeds' 42-24 victory over Castleford on Friday.
Last Updated: 08/06/13 12:31am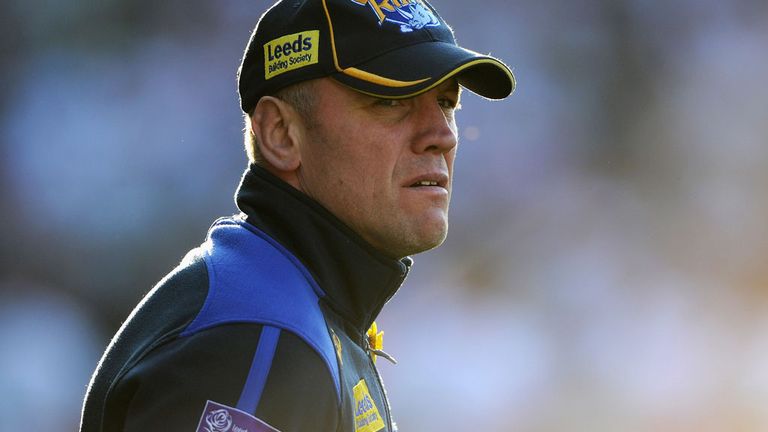 The Rhinos had to come from behind to end their four-match losing streak, with Ian Kirke and Joel Moon touching down for Leeds during the final seven minutes.
McDermott admitted: "I don't think it was a great performance. Tonight certainly doesn't fix everything up."
The match was a big moment for Jamie Peacock who completed 68 minutes on his comeback from injury.
McDermott added: "He's come back at least two weeks earlier than we expected and he would have played the full 80 minutes had we left him on. He was immense."
In the game
A disappointed Tigers' coach Daryl Powell said: "We were in the game for large periods.
"I just thought we gave a little bit too much away and, when the game goes quick, Leeds have the players to punish you.
"The scoreline was a bit harsh but that's Super League. If you clock off, you end up conceding points.
"I thought we created so many chances in the first half but I felt they always had us just at arm's length.
"We got them a bit twitchy when we got to within four points but we couldn't go on. We've got to learn some lessons and cut down on our errors."