Super League: Daryl Powell full of praise for his Castleford side after win over Hull
Castleford coach Daryl Powell was delighted to come out on top at the end of a see-saw battle against Hull FC.
Last Updated: 22/06/13 7:41am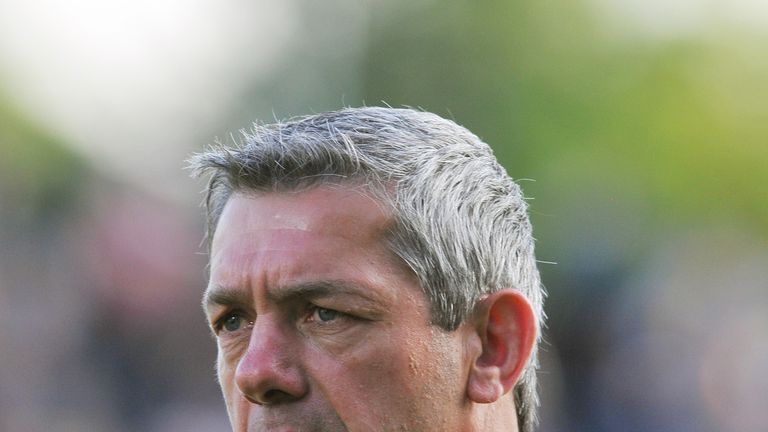 The Tigers, who had trailed 16-6 at the break, came out on top at the end of a see-saw battle thanks to a stunning length-of-the-field try from James Clare with 10 minutes to play.
The winger's solo score meant Powell was able to celebrate a victory in his first match in charge at the Wish Communications Stadium - it also made sure Ben Crooks would be on the losing side, despite crossing four times.
"It was unbelievable to be honest," the former Featherstone Rovers boss said. "You didn't know which way it was going to go from start to finish.
"I'm delighted for the team and delighted for the fans. It was good to see them at home at last.
"I'm obviously pleased to come out as winners but there are certainly some things we need to look at that we need to improve.
"We're trying to cut down on the number of points we concede but we worked so hard."
Disappointed
Hull counterpart Peter Gentle admitted his side needed to work on the defence, even if they would have came out on top had Daniel Holdsworth landed more than the two conversions he managed.
"I am disappointed," the Australian said. "We didn't give ourselves a chance. We didn't deserve to win the game, we didn't deserve to be that close.
"We are a mile from where we were a month ago. We lacked a bit of composure and defending the way we are puts pressure on you. We have a lot of work to do defensively."
Jacob Miller made his debut for the visitors and, after a difficult first 40 minutes, the half-back enjoyed some impressive moments, including setting up Crooks' last two scores.
"He's going to improve," Gentle added. "If our middle are not doing their job, it doesn't matter who we have out there, we're not going to get the result."