Super League: Castleford target top eight; no excuses from Wigan
Castleford coach Daryl Powell believes his side can still make the play-offs after their stunning victory over Wigan.
Last Updated: 28/06/13 11:33pm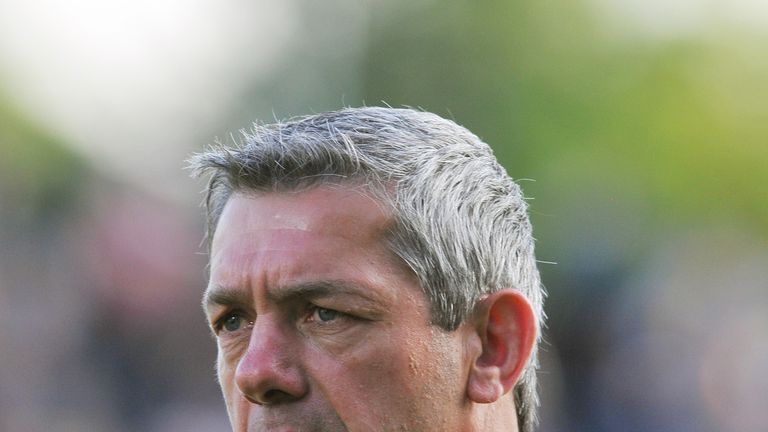 The Tigers upset the odds at the DW Stadium on Friday, tries from Kirk Dixon, Grant Millington and James Clare helping them clinch an 18-4 triumph over the current Super League leaders.
The result means Powell's troops now sit five points behind eighth-placed St Helens, who were beaten at home by Hull KR on the same night, in the table.
When asked if Cas could yet make it into the play-offs, the Tigers boss replied: "It's possible.
"It's a really tough challenge but I sort of set things out when I got to the club. We broke it down into blocks and we needed to do certain things which we didn't do in the first block.
"I think being able to perform like we have done has given us a little bit of belief that there is a chance. It's still a tough one but you have to believe in achieving something special and I think we do believe that at the moment."
Powell felt the display against the Warriors was the best he has seen from his players since he took charge at the club in May.
"Defensively to concede four points against any Wigan team is a massive effort so I was delighted with the overall performance," he added.
"The spirit and toughness of the side is growing all the time and I'm really delighted. Some of the tries we scored were fantastic and we are growing as a team all the time. The commitment and effort is first rate."
No excuses
Wigan coach Shaun Wane refused to use the short turnaround from Monday's bruising loss to Warrington as an excuse for what he labelled a "poor performance".
"It was a poor performance," he said. "I thought Castleford were really good, they defended well and they handled the conditions better than us. I want to commend them because Daryl has done a great job while he has been there and the best team won.
"No excuses (from Monday), I still expect us to perform. For me to say that would take something away from Castleford and I thought they were good and the best team we have had here.
"We lacked a bit of energy and if that is because of last Monday then I expect us to get over that. We are better than that and it will never be used as an excuse."
The only positive Wane could take from the game was a fine debut from former Wales rugby union international Andy Powell.
He added: "Andy was good. I wanted to use him in six weeks' time but the way our front rowers are going it was either him or Andy Coley so I went with Andy Powell and I thought he ran hard."