Super League: Shaun Wane on Castleford Tigers beating Wigan Warriors
Wigan coach Shaun Wane says his side played dumb in their last-gasp loss at Castleford, who he admitted deserved to win.
Last Updated: 10/03/14 9:58am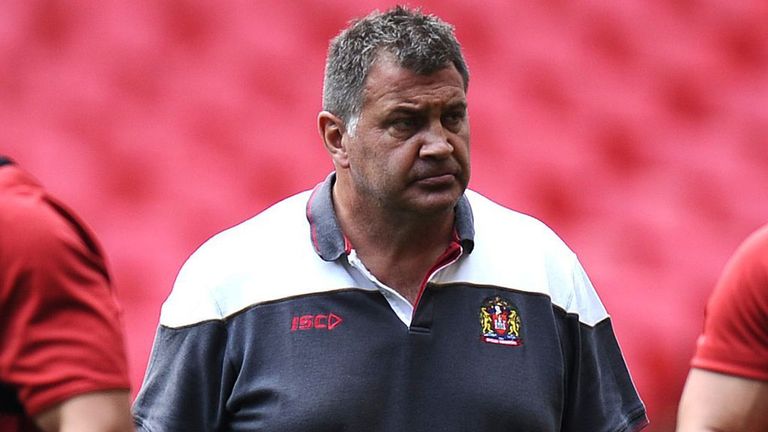 The reigning Super League champions looked to have snatched at least a point when Matty Smith added a touchline conversion to Josh Charnley's late try which levelled the scores before putting over a 40-metre drop goal with just a minute left on the clock.
However, there was just enough time for one last attack and Castleford made the most of it as full-back Luke Dorn took Marc Sneyd's pass to cross for the try that clinched a 36-31 victory.
"It was very frustrating," Wane said. "We were a bit dumb. We came here ready to play but you can't give that many penalties away and make that many errors in the second half against a good side.
"Those five penalties in the first 20 minutes of the second half put us under too much pressure. If we had won, I would have been a bit embarrassed but I would have taken it.
"I think Cas were the best team overall. We weren't there today. We made a rod for our own back."
Castleford coach Daryl Powell was left breathless by Dorn's last-gasp winner after going through the full range of emotions in the last minute.
"It was some finish, unbelievable," he said. "I thought we had won it, drawn it and lost it and then we won it again. It was a crazy finish.
"It was incredible to come back from that drop goal and I'm delighted we were able to do that. We keep answering the questions that are being thrown at us.
"I thought we were outstanding with the ball, we caused Wigan all sort of troubles. Both teams had purple patches but we couldn't finish them off. I looked at our boys (at) half-time and they were under the pump.
"We've got to expect to be in those battles. In previous years we haven't been. Our game management could have been better but it was a frantic game and blokes were under pressure all over the place. If we learn from that, we will be better for it."