Super League: Castleford's Daryl Powell not underestimating London Broncos
Daryl Powell believes Castleford have a tough task in returning to winning ways against London Broncos on Thursday.
Last Updated: 26/03/14 2:07pm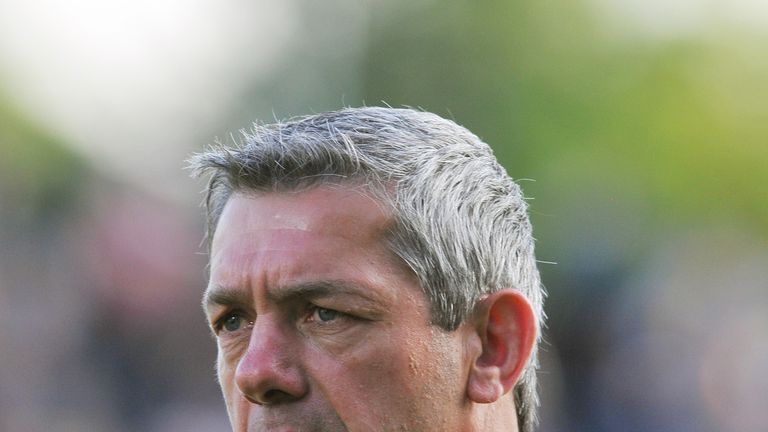 The short-turnaround suits Powell as his players get the chance to quickly right the wrongs of Sunday's first Super League defeat of the season at Salford in Thursday's fixture on Sky at Barnet.
The Broncos are the only team in the competition without a win and have conceded 281 points in their six matches so far, but Powell reckons they are an improving side.
The Broncos were slow out of the blocks in last Thursday's defeat to Leeds Rhinos, although Tony Rea's men improved as the game progressed - including a promising showing from young full-back Iliess Macani.
"I think it's a dangerous one," Powell said. "They have had a couple of extra days' rest and you can see they're getting better. They have some smart players.
"We're not going to be taking them lightly. I've seen a little bit of them. They're tough and physical and they look pretty fit. They'll see it as an opportunity for them and we've got to make sure they don't get that opportunity.
"It's about us going and performing and making a statement that what's happened previously is not just going to drop off the end of a cliff because we've lost a game.
"We're quite pleased to have a short turnaround based on what we delivered last weekend."
Reunion
Thursday's game will mean a reunion for Castleford's former London centre Michael Channing, who is close friends with the half a dozen players who survived last year's cul in the capital.
The 21-year-old Guildford-born Channing was disappointed to discover that he was not certain to be part of coach Tony Rea's plans for 2014 but has not looked back since making the move to Yorkshire.
"I was off contract and mid-way through the season Tony Rea said he wasn't sure whether he wanted to re-sign me," the Wales international explained.
"I got in contact with my agent and I got some interest from other clubs. I didn't really know anything about the north, apart from the fact that they play rugby league there and it was a massive change because all my friends and family are down south but I'm definitely glad I did it."
"It's a bit a shame how things are going for them at the moment but all the younger boys have the privilege of playing Super League week in week out which can only make them stronger.
"It will be tough to avoid relegation but they've definitely got talent. It's quite a new team and soon those combinations will start connecting and things will start going their way."