First Utility Super League: Daryl Powell demands improvement from Castleford
Castleford head coach Daryl Powell admitted he had some harsh words for his side at half-time in the win at Wakefield.
Last Updated: 18/04/14 8:51pm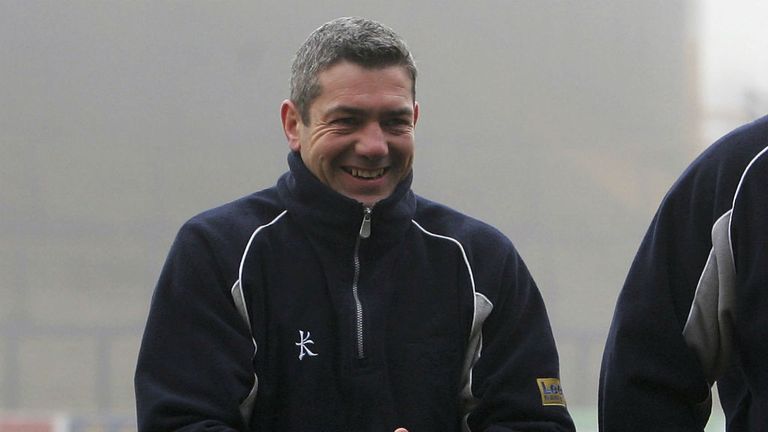 At one stage the visitors' 26-12 half-time lead was reduced to six points, but Castleford pulled away in the final quarter as Wakefield tired.
"We spoke at half-time. I thought it was a 60-65 per cent effort from us there," Powell said.
"We were a fair bit off and never really got going. Wakefield did some things on us that caused us a little bit of trouble and we conceded some soft tries from kicks.
"Overall it was one of our worst (performances), we just never got going, but we did show a fair bit of resolve, we tidied our game up a little bit towards the back end and Wakefield tired a little bit like we thought they might do.
"I thought we were uncomfortable all the way through, we just never got a grip of it.
"We forced a couple of things, at the start of the second half we were forcing balls which was a bit of a throwback to last week and I thought we'd have learnt that lesson.
"Once the game looked like it was gone, Wakefield looked like they were struggling mentally at that point and we took advantage at the end.
"There was some improvement in the way we managed the game but I still thought we can do things a little bit easier at times."
Powell has demanded improvement, starting against Warrington in what will be a mouthwatering clash on Easter Monday.
Improve
"The second game at Easter is notoriously the difficult one where you have to summon up energy from somewhere so it's going to be an interesting game on Monday, we're going to have to improve a fair bit from that," he added.
Wakefield coach Richard Agar was once again left to rue his side wilting in the closing stages after they crashed to their fifth successive loss.
"I think our ability to tough it out when we're tired is the issue for us at the moment," Agar, who confirmed captain Danny Kirmond suffered a quadriceps injury early on in the match, said.
"I thought we came up with some poor one-on-one misses early doors for soft tries, we worked our way back into the game, challenged them early in the second half and again, we looked like we ran out of gas and ran out of gas badly.
"I can see some reasons for that: there's a lack of pre-season in some blokes and some blokes coming from longer term injuries.
"But we need to help ourselves a little bit more and show a little bit more toughness when we're tired.
"I felt we got back into the game well enough, when we got over for the second try in the second half, the momentum was with us, but I just didn't think we had the gas to bring it through."