Challenge Cup fifth round: Daryl Powell spots semi chance for Castleford Tigers
Castleford head coach Daryl Powell admits there is "real potential" to reach the semi-finals of the Challenge Cup.
Last Updated: 27/04/14 10:52pm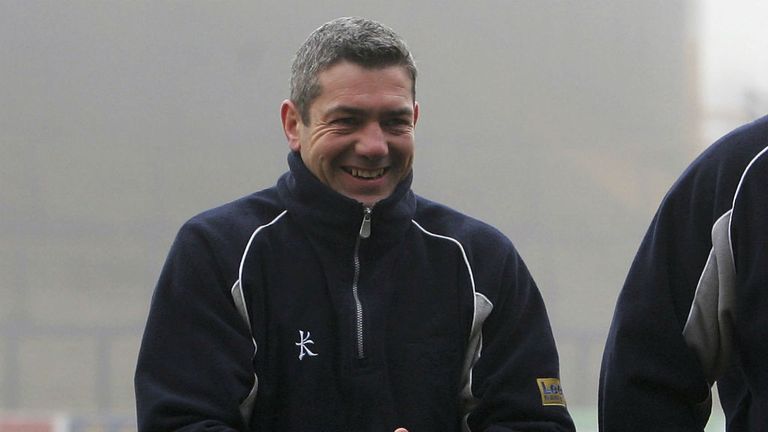 The Tigers ran in 12 tries against their lower league opponents to cruise into the quarter-finals for the first time since 2011, and Powell admits the state of the draw - with two Championship sides in the next round - means there is an opportunity that cannot be passed up on this year.
"It's an interesting line-up for the next round and there's a real potential to get to the semi-finals without playing a Super League team which doesn't happen too often," Powell said.
"We fell away at the back of the end of the game but we got the job done which is the main thing.
"I thought we were good when we needed to be and there was a big chunk of the first-half when we took game away from them. We were a little sloppy in the second-half but its job done and we're in next round, that's the main thing.
"I want to take this club as far as I can in the Challenge Cup this year."
Powell admits he was disappointed with some of the tries his side conceded as Sheffield staged a late rally of sorts, but claimed his side knew the result was sewn up long before then.
Structures
"We wanted to stick to our structures. We needed to do what we do best and not change too much. The energy got out of us a bit at the end of the game and Sheffield found some. They scored some tries at the end that we're disappointed with but it was job done before that.
"I thought Sheffield were great and really challenged us. We expected them to do that, they're going through period of transition but still threw plenty at us."
As for Sheffield, their head coach Mark Aston revealed he was delighted with the effort his side put in despite the defeat, claiming the Eagles came up against the very best side in Super League.
"We had a dig and that was important to us. Having watched their last three or four games they're playing really well and they're right on top of their game. They're the best side in Super League at the moment and the brand of rugby they play is exciting," Aston claimed.
"When you're coaching against that it's really not easy. I thought they ripped us to bits at times - and I'd be lying if I didn't expect that - but we had a dig. The second half they ran at 100 per cent, they made no mistakes, and I'm immensely proud of the dig the boys had.
"We've had four hours of preparation this week so to lose the second period 24-12 is a great dig from our lads. You can see the gulf in certain parts of the game, without a doubt - but the job Daryl and his staff are doing here is outstanding."