Pitch snub for finalists
England and Australia were not allowed to train at Elland Road, venue for the Four Nations final, on Friday.
Last Updated: 18/11/11 12:58pm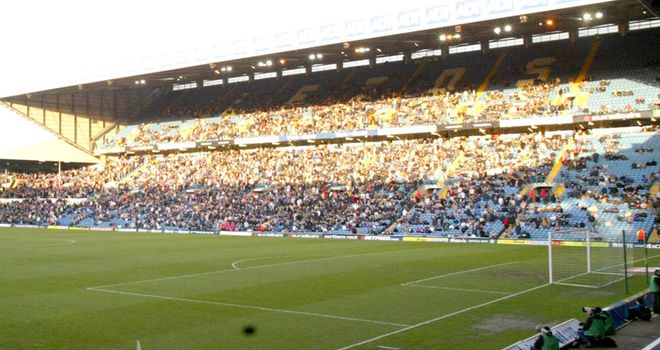 Australia were left "disappointed" after both they and England were denied a training session at the Gillette Four Nations final venue, Elland Road.
Both sides were refused permission to train on the pitch on Friday - although they were allowed a 'familiarisation' visit ahead of Saturday's game - and were forced to finalise their preparations elsewhere.
Kangaroos coach expressed his surprise at the snub, especially after all four teams were able to train at Wembley before the tournament's group-stage double-header a fortnight ago.
"It is a little disappointing," he said. "When we got on Wembley, I was happy about that. We had four teams on.
"Obviously the groundsman has a bit more pull here than at Wembley."
Australia vice captain Cameron Smith, who has played at Elland Road both for his country in the 2009 Four Nations final and for Melbourne Storm in the 2008 World Club Challenge, was not too bothered though.
Secret
"I know the curator is a bit touchy about his grass," he said. "It looks in pretty good nick so I can't blame him.
"Most of the boys have played here before. A lot of the guys were involved in the game here in 2009 and a few guys have played here in World Club Challenges.
"At the end of the day, it's just another footie field and we've got to go out and play well on it."
Australia kept their second-choice training venue a closely-guarded secret, although England headed to Headingley, home of the Leeds Rhinos, for their session.