Reed wants second chance
Jack Reed is hoping England get another chance to knock the Australians off their perch in the Four Nations final.
Last Updated: 09/11/11 7:33am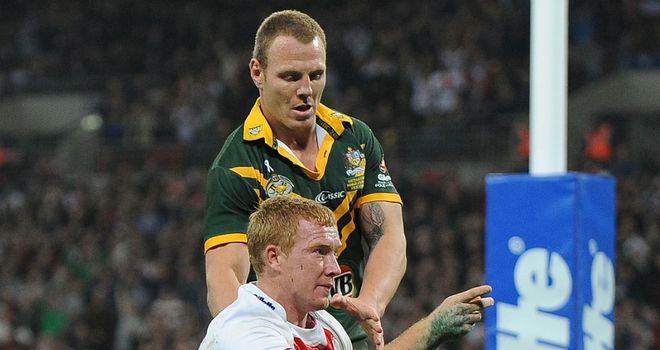 Jack Reed is hopeful that England will get another chance to knock the Australians off their perch in the final of the Four Nations.
Reed and his team-mates are still smarting after their 36-20 defeat by the Kangaroos at Wembley, where a couple of crucial decisions went against them.
Steve McNamara's men now want another chance in the final, an opportunity that will only present itself if they beat New Zealand in Saturday's do-or-die clash at Hull's KC Stadium.
Reed, who has scored in all three of his England appearances so far, claims confidence remains high.
"We were all disappointed with the loss but there's a lot of belief there that we can go up another level against New Zealand and hopefully get another crack against Australia in the final," the Brisbane Broncos centre said.
"They're only players like us. People put them on a pedestal but there is always the opportunity to knock them off.
"We went into Saturday's game with a good attitude and, although we may not have got the result this time, hopefully we'll get another chance.
"That was probably one of the hardest games we'll ever play so hopefully we'll go up another gear against New Zealand at Hull.
"We've got the belief and we've definitely got the talent."