Kevin Sinfield welcomes Rangi Chase's decision to stay at Castleford
Kevin Sinfield believes Rangi Chase's decision to stay at Castleford is a 'huge boost' for the Super League.
Last Updated: 24/10/12 5:22pm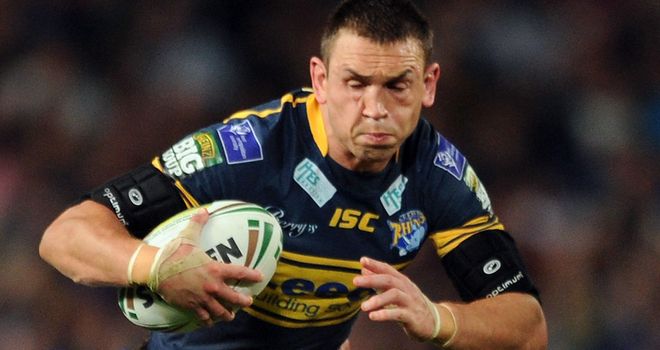 Chase held talks about a return to St George Illawarra, but a move back to the Australian club failed to materialise and he has agreed to remain at the PROBIZ Coliseum for at least one more season.
Sinfield is glad that his England half-back partner will continue to pit his skills in the domestic top-flight, but admits he will be sorely missed in the autumn internationals after picking up a groin injury on their training camp in South Africa.
"I'm a big fan of Rangi," said Sinfield, who is also the Leeds Rhinos skipper. "I roomed with him last week in South Africa.
"I felt our relationship on the field has grown and grown and it's a loss that he won't be part of the squad for the next few weeks.
"I think it's good for the British game that we can keep hold of Rangi.
"There is obviously a threat from the NRL now with their salary cap increasing and being able to poach one or two of our players.
"I think it's a huge boost that Rangi will stay in our competition."