Rob Burrow insists England are united ahead of playing France
Rob Burrow insists England are united after question marks were raised about team harmony during the 2008 World Cup.
Last Updated: 03/11/12 1:02pm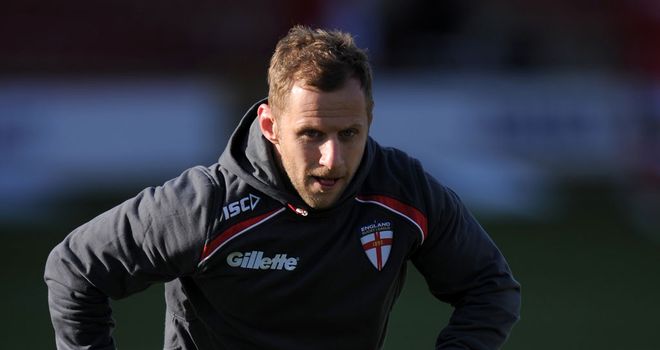 A rift between players from Grand Finalists Leeds and St Helens four years ago was partly blamed for the team's inability to impress at the tournament in Australia.
England beat Papua New Guinea unconvincingly before losing group games to New Zealand and Australia prior to slumping to defeat again to the Kiwis in the semi-finals.
However, Burrow believes spirits are sky high ahead of Saturday's international against France, which is a dress rehearsal for next Sunday's final.
Burrow points to Wigan's Josh Charnley and Leeds team-mate Zak Hardaker's relationship, who have produced bumper YouTube figures with their zany film-making during the camp at Loughborough University, as evidence of the harmony within the squad.
"We soon put the club thing to bed," said Burrow. "We're all England now.
"Many of the players you batter week in, week out are now our team-mates so we're focusing on team England.
"It's a great camp. There are some really close mates, you just have to look at Zak and Josh, who are best buddies, and I think that's the mentality of this camp.
"Everybody is having a great time. We're working and learning so much but in the off time we're really gelling and that's only going to help England."