Huddersfield Giants' Brett Ferres is in England contention says Steve McNamara
England coach Steve McNamara says Brett Ferres has played himself into contention for a place in his World Cup squad.
Last Updated: 12/02/13 5:43pm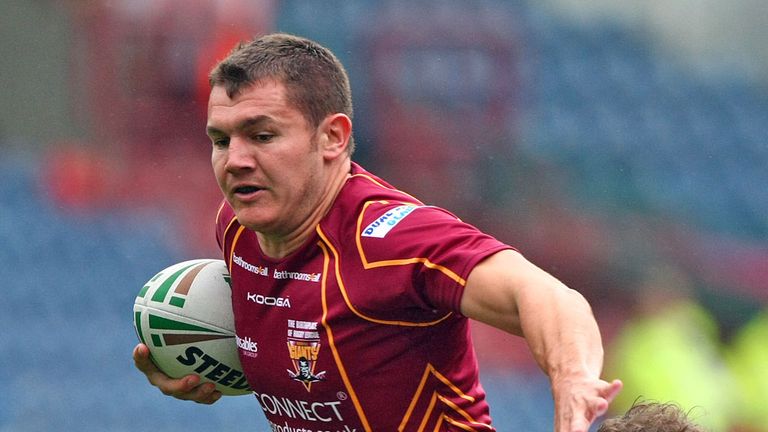 The 26-year-old was a member of McNamara's elite training squad but was dropped after a number of poor performances during 2012.
However, the former Castleford man has been in superb form in the early stages of the current Super League season, helping the Giants top the table.
McNamara will announce a revised 32-man squad in three weeks' time ahead of a training camp at RAF Cranwell and admits a number of players who didn't make last year's squad are in the reckoning this time around.
"There's a fair few," he said. "Obviously Huddersfield in round one were very good and Brett Ferres in particular had a very good game.
"We've done a lot of work over the last couple of years with people and we know where most of them are at but there are always one or two that jump out at you.
"Chris Hill (Warrington) was a great example last year and Brett has had a great start to this year."
McNamara's side will play just one game between now and the opening match of the World Cup against Australia in Cardiff on 26 October but the England coach says he has no complaints with the schedule.
"In an ideal world we'd like to go to a three-game series but, with the number of games in Super League and the length of our season, it is very difficult," he said. "It puts a lot of strain on our players. There is a balance between playing more as a group and over-playing and we certainly don't want that in World Cup year."