Brett Ferres determined to seize England spot against Exiles
Brett Ferres hopes for an England place after cancelling a holiday to stay in contention for the Exiles clash.
Last Updated: 12/06/13 10:31am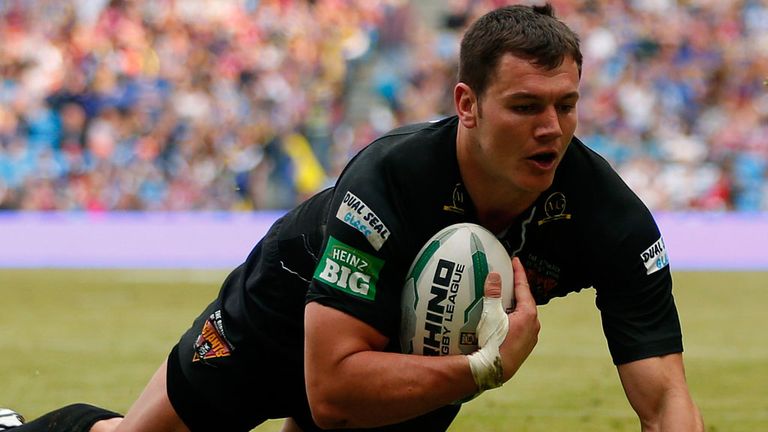 The Huddersfield second rower lost his place in McNamara's elite training squad two years ago and had intended to take his wife and children away for a break this weekend.
But some impressive displays for the Giants have been rewarded with a call-up to England's 19-man squad and Ferres is keen to impress at Warrington's Halliwell Jones Stadium.
"It's nice to be back in the mix," he said. "Obviously a lot of these players have been involved now for a couple of years and I do feel like the new boy.
"I've been trying to get back in for some time and obviously form has got me here.
Support
"I had planned to go away with the family next week and get away from rugby for a bit but we've put it on the back burner.
"I'm really lucky that my missus and kids support me and they will be cheering me on at the weekend.
"Obviously it's a really important week for me. The first step was to get in the squad, now I have to try to get in the 17.
"Two are going to miss out and hopefully I will not be among them."
The Exiles are leading 2-1 since the international origin concept was introduced in 2011 and Ferres predicts another tough challenge.
"There are some fantastic players in there," he said. "They've got a great squad and good coaching staff and they will be looking to get one over on us.
"It's an important game for them as well. They will want to get the bragging rights over on us."