Super League: Rangi Chase admits he has received abuse over decision to play for England
Castleford stand-off Rangi Chase has revealed that he received abuse over his decision to play for England.
Last Updated: 12/06/13 11:17am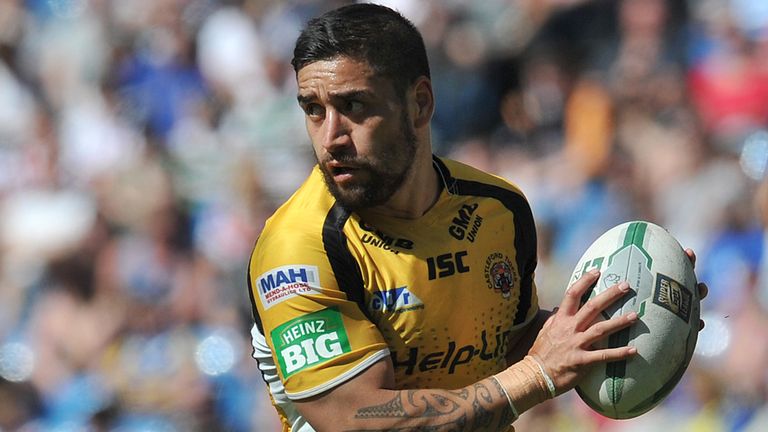 The 27-year-old was born in New Zealand but qualified for England on residency grounds, having lived in the country for almost five years.
Chase told The Sun: "It hurts bit to be honest. Some people make comments that I'm not English, it's like I'm not welcome.
"Sometimes I've got to get over it and be a man as everyone has a right to their opinion but I'm not the only one who's done it.
"I don't hear people making a big deal of them doing it like they do about me.
"It's only me that represents England in sport. This country has given me the life that I dreamed of and an opportunity for a better life.
Opportunity
"Just because you weren't born there doesn't mean you shouldn't be given the opportunity to represent the place you call home.
"If you're ready to call this place home, why not? For me, it's discriminatory.
"There's a number of Olympians that have gone on the represent the country and there's the cricketers too."
Chase was heavily linked with a transfer to NRL side St George Illawarra earlier this season but is pleased he stayed with Castleford.
"The only reason I would've gone there was to prove myself but I don't need to prove myself to anyone," he said.
"I was very close to St George, I was nearly going there but it didn't happen for a couple of reasons - salary cap issues.
"But I'm glad I didn't go to be honest. I'd have had to have pack up and leave my young family and I don't know if it would've been the right move for us."