Rugby League World Cup: England to face Italy for the first time ahead of tournament
England will warm up for the World Cup with their first-ever meeting against Italy at Salford on 19 October.
Last Updated: 04/07/13 10:13am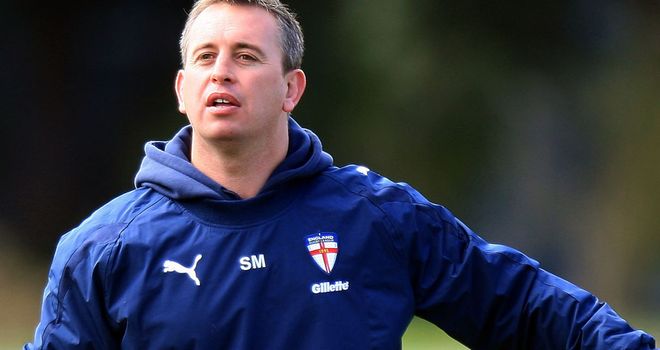 The historic fixture will take place just a week before England open their World Cup campaign against Australia, while Italy take on Wales on the same day at the Millennium Stadium in Cardiff.
The RFL has agreed a deal with Salford City Reds to stage the friendly at Salford City Stadium, which will feature unlimited interchanges for both sides.
England coach Steve McNamara said: "I am really excited by this opportunity, the match against Italy represents the final piece in the jigsaw for England and will allow us to put the finishing touches to our extensive preparations for Rugby League World Cup 2013.
"We will go into the match on the back of an intensive warm-weather training camp in South Africa and the run out will be just what many of the players need.
"It's important that we hit the ground running come the World Cup and this game gives us the best chance to do just that.
"Rugby League in Italy has made great strides in the last few years and I know they have strong ambitions themselves for the World Cup. It promises to be a memorable game for everyone."
Italy coach Carlo Napolitano, a former Reds player, added: "Playing England is the perfect preparation for Italy's debut entry into the Rugby League World Cup.
"The experience of playing one of the game's top nations eight days before the World Cup kick off will be invaluable for the Azzurri.
"It will provide me with a realistic gauge on how we are looking leading into our opening Cup clash with Wales in Cardiff.
"Both Stave McNamara and I are good friends and we have been discussing such a game for a number of years. It is wonderful to have the game in my home town of Salford."