England's Gareth Ellis retires from international rugby league before World Cup
Hull FC second-row Gareth Ellis has retired from international rugby league with immediate effect.
Last Updated: 26/09/13 4:24pm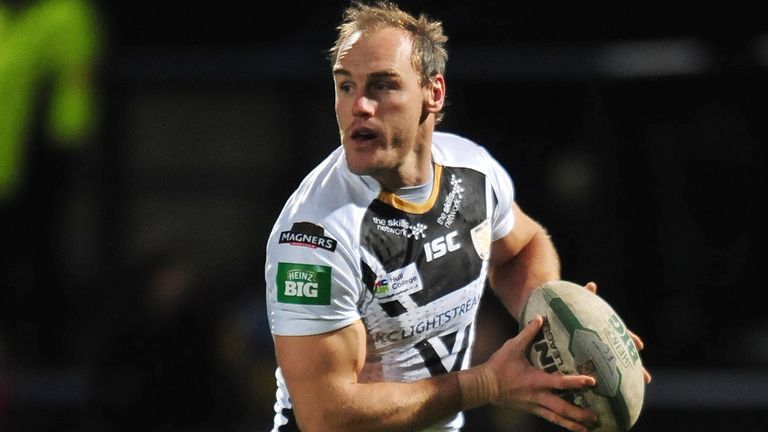 The 32-year-old, who was a contender to be in the England squad for the World Cup later this year, made the decision after consulting with coach Steve McNamara.
Ellis says he wanted to take a complete rest in the off-season and focus on his form in the Super League, and he quits after playing 22 games for England and another 17 times for Great Britain.
"It's no secret that I'm heading towards the latter part of my career and after picking up untimely knocks over the last couple of years, I feel it is time for me to focus on my club," said Ellis.
"It will allow me more time to rest up and recover before taking part in a full pre-season, something I haven't done since 2002 ,and hit the ground running in 2014.
"It's been something I've been thinking about for a long time and it's been a very tough call to make as I was always very proud to represent England and it will be extremely disappointing to miss the World Cup.
"I feel this could be the strongest England team for some years, but after 12 years I've had my opportunities on the international scene and I want to focus on a big year for Hull FC.
"We made it to Wembley this year which was a great achievement, but I want to be there again next year and the year after. I want to be able to play my part for the club week in and week out, and make a contribution to help us achieve things and I feel the best way for me to do that now is to retire from international rugby.
"Steve was very understanding when I spoke to him regarding my decision and I would like to wish him and the team the very best of luck ahead of the upcoming tournament.
"I will certainly be supporting the boys from the stands and I hope to see as many Hull FC fans there getting behind England throughout the tournament."