Rangi Chase hoping to take on Australia again during the World Cup
Rangi Chase insists England can beat Australia if they get a second chance to take them on during the World Cup.
Last Updated: 28/10/13 9:46am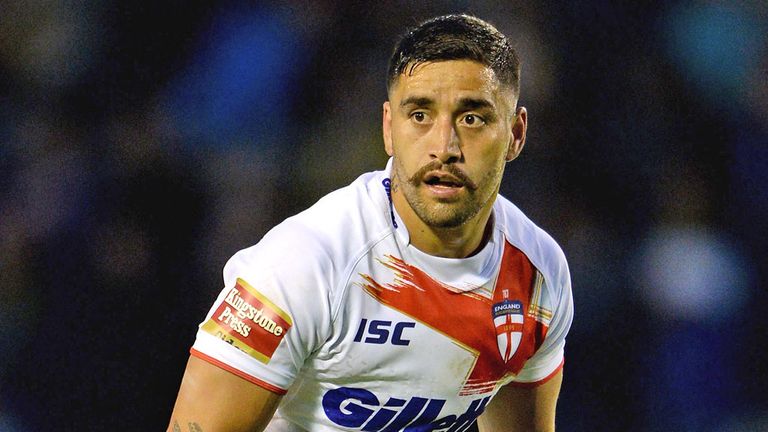 Chase says there is plenty of disappointment in the England camp that they were unable to consolidate their early 10-0 lead in Cardiff on Saturday, the Kangaroos eventually rallying strongly and winning the tournament's opening match 28-20.
Their victory should mean a fairly straight-forward run to the final on November 30 at Old Trafford, with England still favoured to get to the last-four where a clash with defending champions New Zealand would probably await.
But Chase is already targeting revenge, as he said: "It was an awesome occasion, with a big stadium and good atmosphere. It was just a shame we didn't win.
Disappointing
"It was a bit disappointing. We threw it away.
"We troubled them with the ball. We've got some big boys and some of them are hard to handle but defensively we've got things to fix up.
"We believe we can beat them but we made mistakes at crucial times. A couple of times we let them off the hook.
"We can take some positives out of it but we let the pressure off at crucial times. If we clean up a few small things, we'll go close to beating anyone."