Rugby League World Cup: Gareth Widdop is gutted England¿s exit
Gareth Widdop admits he is gutted England's World Cup dream is over after their last-gasp defeat to New Zealand.
Last Updated: 25/11/13 11:27am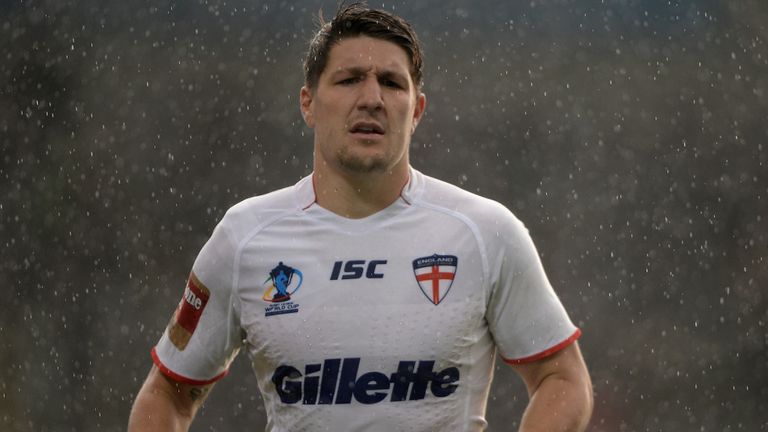 The 24-year-old had been forced to bide his time throughout the preliminary stages of the five-week tournament as coach Steve McNamara persevered with Rangi Chase.
But he got his big chance in Saturday's semi-final against the Kiwis at Wembley and the Halifax-born NRL stand-off seized his opportunity.
However, it was all in vain after Shaun Johnson's try 21 seconds from the end condemned England to a 20-18 defeat and cut short Widdop's run in the team.
He said: "It's been tough the last few weeks, being in and out of the team. It was great to play at Wembley against the Kiwis but it's disappointing.
"We worked really hard and to get beat the way we did was really disappointing. I haven't played much footie over the last few weeks but I was happy with the way the team and I played.
"It just wasn't good enough in the end. Everyone is absolutely gutted because our World Cup dream is over. It was our game there. In these big games, you can't switch off. We played really well, tried hard and we deserved to get the win.
"This was a massive opportunity and it's been and gone."
Review
Meanwhile, the RFL is to launch a detailed review of every element of England's operation and performance, including the position of head coach Steve McNamara who is now considering his future after his contract ran out following Saturday's defeat.
"When you are a coach of a national team it is a huge privilege and honour and I have really, really enjoyed the time," McNamara said.
"It would be very difficult to relinquish it, but at the same time, I have to sit back and reflect and decide which way my career is going to go from now on.
"The England job is a very prestigious one and one I'm really thankful I've had the opportunity to do. We'll see."