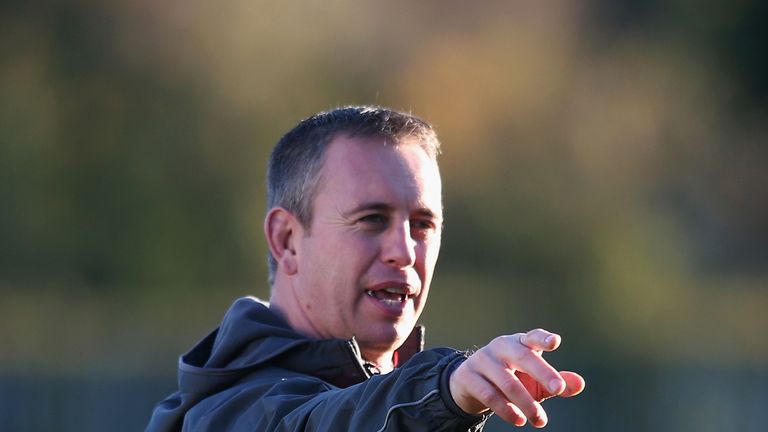 Wellington in New Zealand will host the final of this year's Four Nations series tournament.
The Westpac Stadium is the venue for the grand finale on Saturday November 15, with holders Australia expected to start as favourites in a tournament also featuring the Kiwis, England and either Fiji or Samoa.
Suncorp Stadium in Brisbane will host both opening fixtures in a double header on October 25, with England involved in the very first match against Fiji or Samoa.
These two Pacific Islands will play-off on May 2 at Penrith in Sydney for a place in the prestigious tournament.
The other match on day one will feature a repeat of the past three World Cup finals - Australia against New Zealand.
England coach Steve McNamara says he is planning to base his squad selection for the competition around the party which came within 90 seconds of reaching the World Cup final last autumn.
McNamara said in a statement: "Clearly the backbone of the Four Nations squad will come from the World Cup but there are plenty of exciting opportunities for players who have been in form in Super League.
"The World Cup squad was a group of players who were young enough and talented enough to all be considered for selection.
"The start of Super League has thrown up a few surprises with some clubs pushing hard for honours and some individuals in outstanding form.
"If they keep playing like they have been, it's going to be impossible to ignore them."
Four Nations fixtures:
October 25 (Brisbane):
England v Fiji/Samoa; Australia v New Zealand
November 1 (Whangarei):
New Zealand v Fiji/Samoa
November 2 (Melbourne):
Australia v England
November 8 (Dunedin):
New Zealand v England
November 9 (Wollongong):
Australia v Fiji/Samoa
November 15 (Wellington):
The Final