Wigan's Pat Richards looks forward to Irish goodbye
Pat Richards is set to play his last match before heading home to Australia in front of his Irish relatives in Limerick.
Last Updated: 11/06/13 5:26pm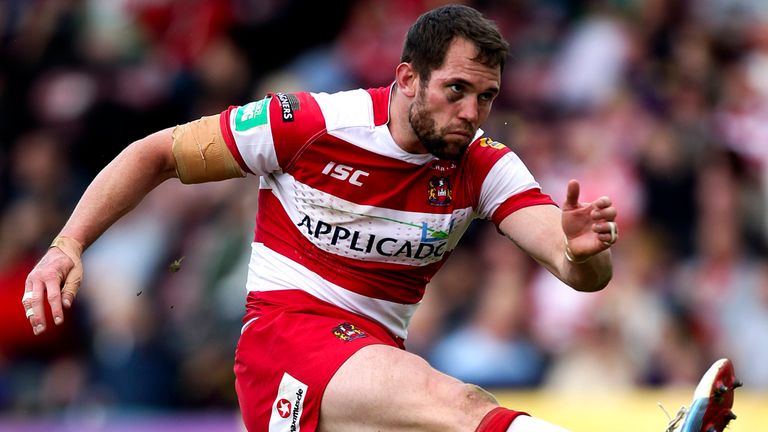 The Wigan winger will leave at the end of the year after eight years at the Lancashire club. He has agreed a two-year deal to return home and see out the rest of his career in Sydney with Wests Tigers.
The 31-year-old is hoping to go out in style with the Warriors but his attention will be elsewhere for the next few days, as he aims to help the Exiles to a win over England in the annual meeting between the sides, on Friday at Warrington's Halliwell Jones Stadium.
Richards has also put himself forward to play for Ireland in the Rugby League World Cup later this year.
"Injury permitting, I'll put my hand up for sure," Richards said. "I'd love to be involved. It was really good in 2008 and we ended up doing alright. Hopefully it will be the same again."
Ireland play Fiji and England before facing Australia at Munster's Thomont Park on November 9 - a game Richards is already looking forward to.
"It will be strange," he said. "I'll probably be able to sing both national anthems. I've already spoken to a few of my family in Ireland and they're all going to go to the game."
Dominance
For now though his focus is on helping the Exiles extend their spell of dominance in the mid-season fixture.
"It's a chance to play with some really good players that you play against week in, week out," Richards said.
Brian McClennan will take charge of the Exiles for a second time and is looking forward to taking up the challenge once more.
"The guys all know each other anyway and they're excited by coming into a rep(resentative) environment," McClennan said. "We know we're playing against a really good English side and that makes it even more fun, knowing you've got a really good challenge coming up.
"I like the concept. We get a chance to represent down under, not just New Zealand and Australia but all the Pacific islands, it's really nice to represent all that part of the world."