Home comforts for Wales
Wales could have home advantage all the way to the 2013 Rugby League World Cup semi-finals.
Last Updated: 29/11/11 5:44am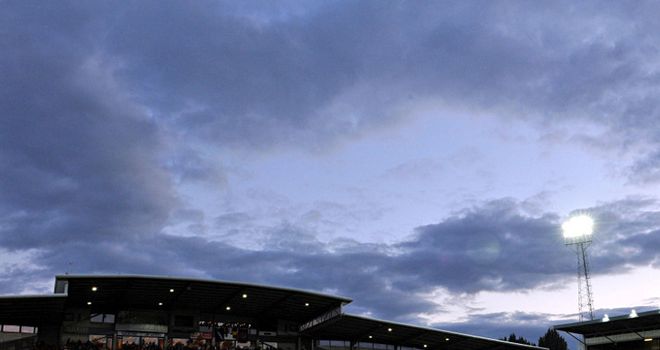 Wales could potentially have home advantage all the way to the semi-finals of the 2013 Rugby League World Cup.
Although the tournament will be spread out over four countries, co-hosts Wales fared particularly well in the distribution of venues for the 14-team tournament.
Wrexham's Racecourse Ground, home of North Wales Crusaders, and The Gnoll in Neath, home of South Wales Scorpions, will be venues for group matches while the Millennium Stadium is tipped to host the opening ceremony and double-header.
Wrexham, which staged a Four Nations game this season, is also guaranteed a quarter-final so Wales are likely to be at home in all their pool matches against Cook Islands, the United States and Italy as well as for a last-eight tie if they win the group.
Chairperson of Wales Rugby League Janet Ryder said: "I think it's very good that the RFL have acknowledged the growth of support in Wales for rugby league in both Neath and Wrexham.
Future
"It bodes well for the future. We've two centres in Wales now for professional rugby league and we should be really looking forward to a good 2012 season and beyond.
"We had a really good showing in this year's Four Nations. We had a young team and many of those players will be with us for the 2013 World Cup."
Bob Dutton, spokesman for Wrexham's successful bid, said the announcement would provide an opportunity to strengthen rugby league in North Wales.
"This is fantastic news for the region," he said. "Wrexham submitted a very strong bid that put an emphasis on community engagement and creating a legacy for rugby league in North Wales."
The other big winners were Bristol, who will host a group match at the Memorial Stadium, while nearby Filton College will provide a base for one of the participating teams.
The successful bid came from a consortium comprising local amateur rugby league clubs, Bristol City Council, South Gloucestershire Council and the two professional football clubs.
Gloucestershire Warriors chairman Colin Moverley said: "This is tremendously exciting news. It's recognition of the growth of the game not just in Bristol but in the rest of Gloucestershire as well.
"The World Cup is the pinnacle of the game and it having a presence in the region will be a huge boost to the Warriors and the game as a whole."