Carter welcomes Wembley choice
RLIF chairman Scott Carter has welcomed the decision for the 2013 World Cup semi-finals to be staged at Wembley.
Last Updated: 03/05/12 4:43pm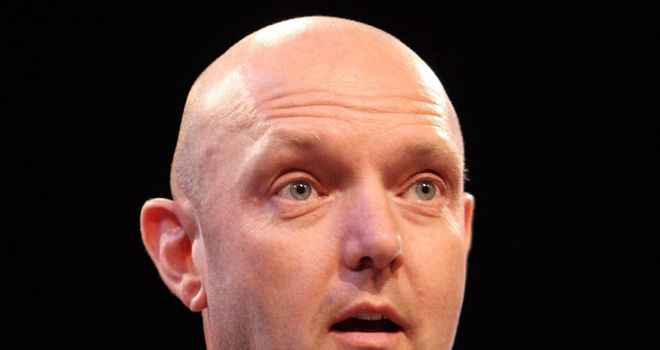 Rugby League International Federation (RLIF) chairman Scott Carter has welcomed the decision for the 2013 World Cup semi-finals to be staged at Wembley.
The finishing touches to the 14-team tournament were unveiled on Thursday morning in Manchester attended by delegates from the RLIF.
Organisers announced in March that Cardiff's Millennium Stadium will host the opening ceremony and a double-header to launch the event and also confirmed venues for the group matches and quarter-finals, but kept the big games under wraps after a delay in finalising contracts.
As widely expected, Old Trafford will host the final on Saturday, November 30th, but there was some surprise over the choice of the national stadium for both semis.
The games will be played back-to-back on the same day - whether it is Saturday, November 23th, or the following day will be determined by broadcasting schedules - and follow a recent trend.
A double-header at Auckland's Eden Park in the 2010 Four Nations Series drew a crowd of 44,324 while 42,344 fans watched the Four Nations double header at Wembley last November.
Atmosphere
"The fixture last year in the Four Nations worked," said Carter. "There was a fantastic atmosphere.
"The double header format does work and, if you're in England and you've got England playing in the big games, then it will be successful.
"We like the double headers and we like moving those big games around to the stadiums that can honour the fixture."
Wembley, of course, annually hosts the Challenge Cup final and has in the past attracted bumper crowds for rugby league internationals. For the 1992 World Cup final there was an attendance of 73,632 while 66,540 fans attended the 1995 final.
"We thought it was a concept definitely worth repeating following the success in the Gillette Four Nations," tournament director Nigel Wood commented.
"It's right and proper that major games in the World Cup are played in the nation's capital.
"Wembley have shown a remarkable appetite to stage more rugby league. I think they are acutely aware that rugby league has a long tradition at the national stadium.
"That relationship is developing all the time, particularly with the erection of a statue to reflect the role rugby league has played at the national stadium."
The tournament will get under way on Saturday, October, 26th, when co-hosts Wales meet qualifiers Italy, followed by England's group A clash with favourites Australia, and culminate at Old Trafford five weeks later.