Darren Lockyer believes a smaller nation could surprise in the 2013 World Cup
Darren Lockyer has praised the Rugby Football League for doing all they can to make the 2013 World Cup a success.
Last Updated: 07/11/12 9:25am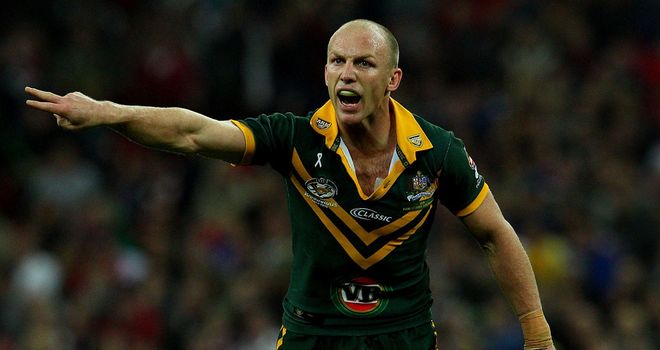 The former Australia international is currently on a 10-day tour of the United Kingdom to raise awareness of next year's 14-team tournament.
While the World Cup will take place primarily in England and Wales, the RFL have also chosen venues in France and Ireland to stage games.
"As an ambassador for the NRL, and part of the international game, I'm trying to add a bit of value to the World Cup and it's been very positive," Lockyer said.
"Ticket sales are going well and I've got to say the RFL are doing a great job in the organisation. They're leaving no stone left unturned.
"It was a big success down under in '08 and I guess the challenge is to make this one bigger and better.
"The planning and preparation for it is very professional. From my playing days, I believe the better you prepare, the more success you're going to get and I think the World Cup is going to be a big success."
The tournament is expected to be dominated by the big three of England, Australia and New Zealand, who are the holders, but Lockyer believes at least one of the smaller nations could spring a surprise.
"The international game is improving," he said. "You've got the big three and then the developing nations.
"You have to keep investing in those countries so they can improve and eventually be considered serious contenders. I'm sure there's going to be couple of surprises. There is a lot of untapped talent in the NRL, particularly for the Pacific nations."