Rugby League World Cup: Gareth Hock 'failed to show for England training camp'
Gareth Hock was axed from England's World Cup squad for failing to report for a training camp, according to reports.
Last Updated: 24/10/13 1:14pm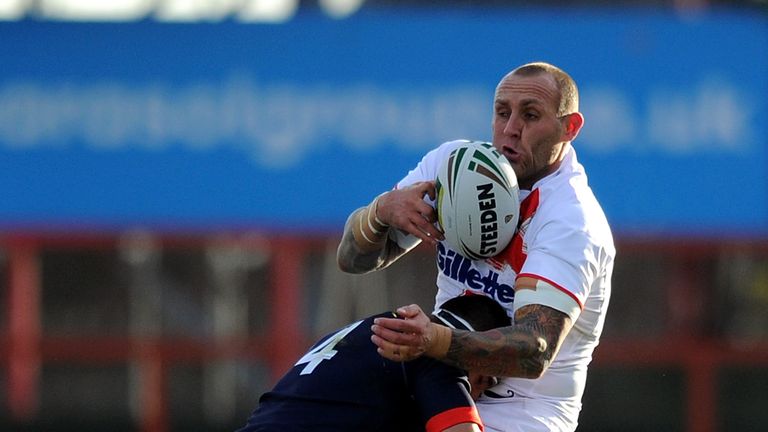 The 30-year-old was thrown out of Steve McNamara's squad on Tuesday, with an England management statement confirming he was guilty of "serious breaches" of team discipline.
Hock's axeing came just four days after an embarrassing defeat to Italy in their final World Cup warm-up.
McNamara's squad reconvened at their Loughborough University training base on Monday to prepare for Saturday's World Cup opener against tournament favourites Australia at the Millennium Stadium.
But reports have emerged that Hock failed to show up, although England did not give details of his misdemeanour and simply stated his discipline had "fallen below the strict code of conduct as agreed by team management".
Hinted
Salford City Reds owner Dr Marwan Koukash who signed Hock on a three-year deal from next season, hinted that alcohol had played a part in his no-show on Monday.
Koukash tweeted on Tuesday night: "Spoke to Gaz and to the RFL. Full facts will come out tomorrow and till then, do not make your own assumptions of what happened.
"I once went out with lads for few drinks, overslept in the morning, missed work, got fined but not sacked from my job."
Koukash has also confirmed he will stand by his new signing, and added: "Gaz will speak today. The decision has been made and (we) have to respect it."