Rugby League World Cup: Brett White hopes to see rugby league grow in Ireland
Brett White hopes Ireland's Rugby League World Cup campaign will help improve levels of participation in the sport.
Last Updated: 06/11/13 3:57pm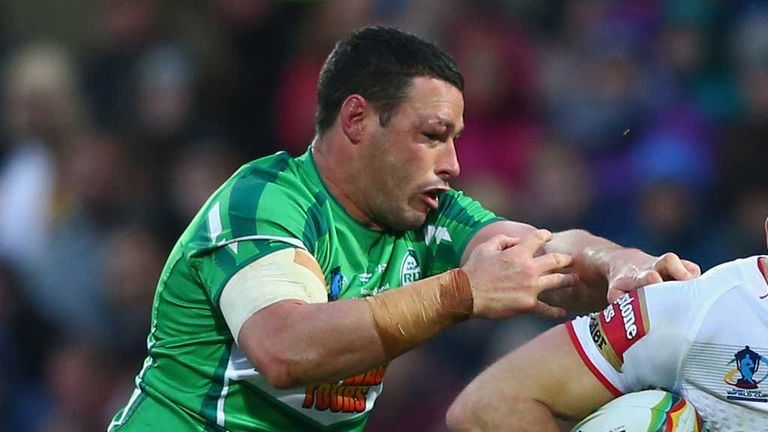 Although the Wolfhounds have been heavily defeated by Fiji and England, the squad has enjoyed the experience of being involved in the tournament and is relishing the chance to take on Australia in Limerick on Saturday.
The game will see White come up against a number of team-mates and rivals as he played for Australia as recently as 2009 and currently plies his trade in the NRL with the Canberra Raiders.
And he is keen to be a part of helping league grow in Ireland, hopefully to a point where they are able to be more competitive on the international stage.
White said: "I see my role as trying to build the brand of rugby league in Ireland. I think that is important.
"I think there's a fantastic future ahead for rugby league in Ireland and, if I can try and help to build that, I'll do my part.
Fantastic
"It's been fantastic, really enjoyable. We've worked really hard actually. I guess what's surprised me in a way has been the amount of work we've been putting in.
"In saying that, we've needed to. We were in the toughest position of the tournament. That and the professionalism of the organisation has been fantastic. I'm really enjoying the experience."
"I've played with or against most of them," he added of Sunday's clash at Thomond Park. "A lot of those boys I played with in Melbourne.
"I know first hand the quality of players we're up against. We just want to try and be competitive and do our best. We have spoken a lot about the spirit and making sure we don't give up and we keep fighting through the whole game."