Leeds Rhinos punish Zak Hardaker for disciplinary breach while on England duty
Leeds Rhinos have given England international Zak Hardaker a written warning and fined him for a breach of discipline.
Last Updated: 07/11/13 10:00am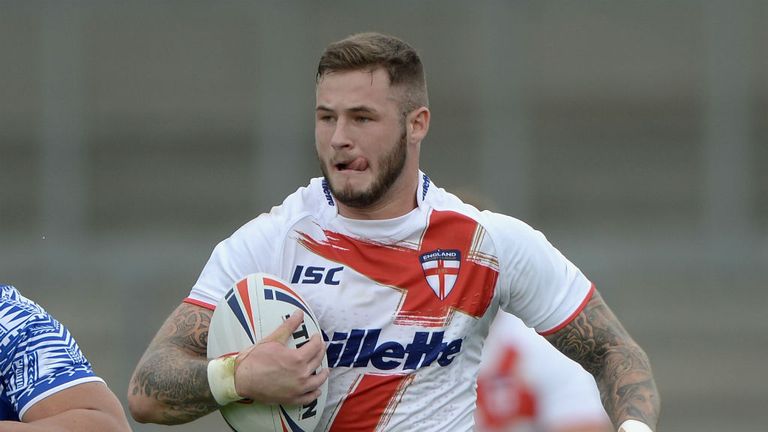 On Monday England confirmed that the 22-year-old full-back had pulled out of their World Cup squad due to "personal issues".
Coach Steve McNamara subsequently refused to comment on speculation that he had breached the team's alcohol ban for a second time.
While they did not specify his misdemeanour, Leeds have now announced that, after consultation with England, they have decided to punish Hardaker for his actions.
"Brian McDermott and myself have now had the opportunity to discuss the matter with the England management and with Zak himself and we now have a better understanding of the events leading up to Zak's departure from the England squad," Rhinos chief executive Gary Hetherington said in a statement.
"We believe Zak acted unprofessionally and in doing so, breached the Leeds Rhinos Player Code of Conduct.
Written warning
"As a result, the Club have issued him with a written warning and imposed a fine of £2,500."
"We are satisfied the matter has now been dealt with and Zak will report for training on 25th November. We will continue to monitor Zak's future conduct and help him deal with his own issues; which are more to do with a lack of professionalism than anything else."
Hardaker also issued a statement and took the chance to make a public apology for the unspecified incident that prompted his departure from the England party.
"I have paid a heavy price for my own actions and will now miss out on my dream of helping England win the World Cup," Hardaker said.
"I am sorry for any embarrassment I have caused and my focus now is on moving forward next season and putting these events behind me.
"I would like to wish Kevin and the England team the best of luck for the rest of the tournament and I am looking forward to the start of pre-season with the Rhinos."