Rugby League World Cup: Pat Richards' mixed emotions ahead of Australia clash
Ireland international Pat Richards will have mixed emotions when he turns out against Australia at Thomond Park.
Last Updated: 08/11/13 8:50am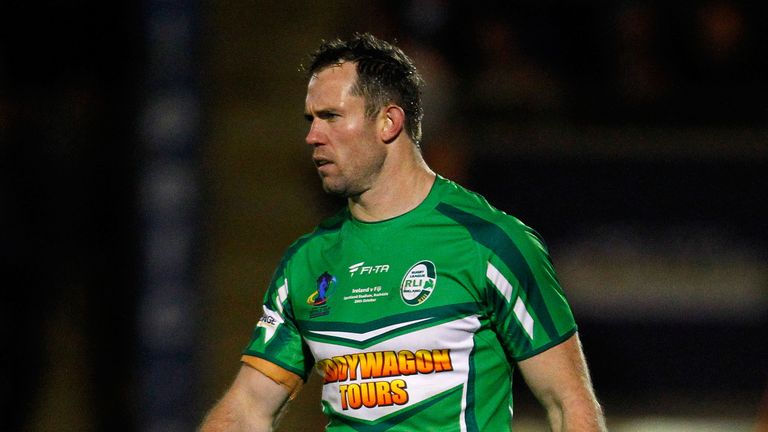 The 31-year-old winger is not only set to turn out against the country of his birth but is also in line to play rugby league in Ireland for the first time.
And Richards, who is returning to Wests Tigers next season after eight years with the Wigan Warriors, knows it will take nothing short of a miracle for Ireland to upset the highly-fancied Kangaroos.
Ireland lost 42-0 to England in Huddersfield last Saturday and Richards, who qualifies for Ireland through his parents, hopes Mark Aston's team can show some heart in their final group fixture.
Bit of heart
"I have about 40 friends and family from Ireland coming to watch and a few friends coming over from the UK as well," he told the Wigan Observer.
"Playing in front of them and against Australia - hopefully we can go out and show a bit of heart and show what it means playing for the jersey
"Australia is where I was born. I have an Australian accent and I'm going back to live there so yeah I have a lot of feelings for Australia as well.
"There will be mixed emotions but I'm going out there and looking forward to the occasion as it will probably be a few years before I get over to this part of the world again.
"I've never played in Ireland before so that's going to be a big occasion as well."