Rugby League World Cup: Zak Hardaker affair done and dusted, says Steve McNamara
Steve McNamara insists he has drawn a line under the Zak Hardaker affair as England continue their World Cup campaign.
Last Updated: 08/11/13 11:54pm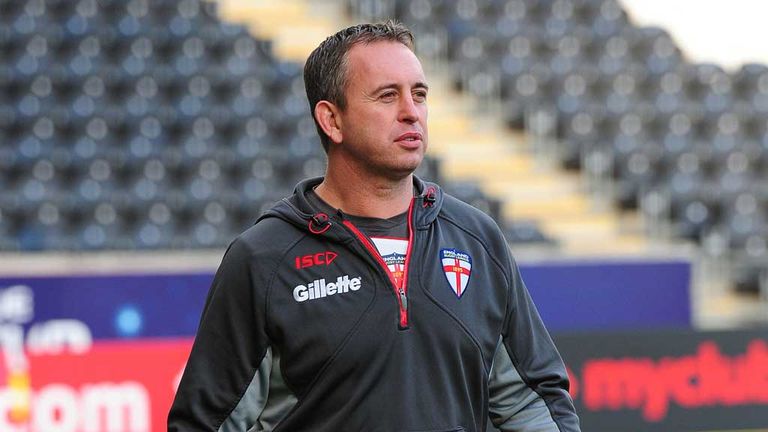 The Leeds player withdrew from England's squad following an off-the-field incident and earlier this week the Rhinos issued a statement revealing their player was in breach of the club's code of conduct.
Hardaker was fined £2,500 and issued a written warning, leaving McNamara to focus his attentions on Saturday's Group A clash against Fiji in Hull.
McNamara said: "We have worked closely in conjunction with Leeds.
"I said earlier in the week that, as a coach you have to deal with various situations, whatever arise. That's been dealt with.
"Unfortunately (Hardaker) couldn't reach the standards that were set within the group. In conjunction with Leeds, the matter has been dealt with."
With regards to hooker Michael McIlorum, who has been recalled for their final group game, McNamara said: "It's a great opportunity for Mickey.
"He's a tremendously tough player. He's an aggressive type of player who probably brings a little bit into the middle area that we were down on a little last week.
"We're playing a side that is physical. They've certainly shown the way in that department in this tournament.
"They've got some very experienced players in the majority of positions and they're an exciting team to watch and one that will bring the best out of ourselves.
"Their back five is as good as it gets."