Rugby League World Cup: Peter Wallace to keep on playing for Scotland
Peter Wallace insists he remains committed to Scotland and wants to help the country qualify for the Four Nations.
Last Updated: 27/11/13 3:25pm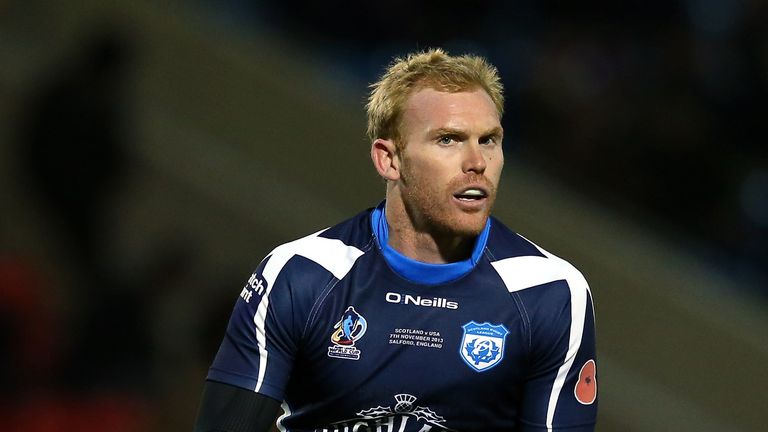 The 28-year-old played a key role for Steve McCormack's Bravehearts in this year's Rugby League World Cup as the international minnows reached the quarter-finals, where they lost to finalists New Zealand.
Wallace, who is re-joining Penrith Panthers in 2014 from the Brisbane Broncos, believes Scotland can qualify and earn a place in the 2016 Four Nations, against England, Australia and the Kiwis.
"I want to come back next year. We've got the European Cup so if all goes well I hope to be back. We can definitely qualify for the Four Nations (in 2016)," Wallace told ScotlandRL.com.
Strong squad
"I think the Europeans next year shouldn't be a worry if we keep the squad together and get in a couple of blokes who were injured this time round. We can give a couple of teams in the Four Nations a shake-up, too."
Wallace, who qualifies to play for the nation through his Scottish mother, made the most of the Rugby League World Cup while over for the tournament as he visited Scotland for the first time.
"I'd never been to Scotland before but I got the chance to go to Edinburgh, see the sights, visit the Wallace monument on the way," he continued.
"That was unreal, a great experience. It was good to see where my heritage comes from, be a part of the team, singing the anthem, wearing a kilt and all that - it's been a great experience, something I will remember for the rest of my life."