Salary cap rule eased
New rules will allow Super League clubs to exceed the salary cap by up to £100,000 from next season.
Last Updated: 12/11/11 1:01pm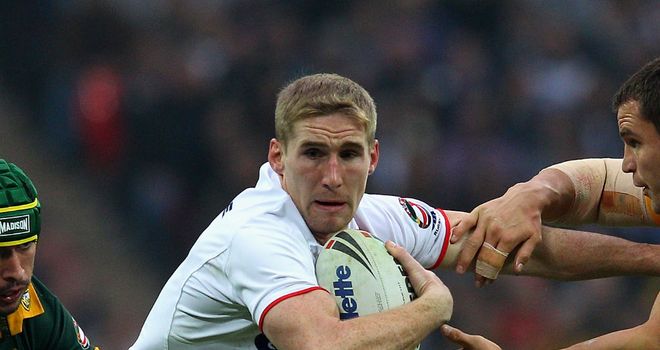 Super League clubs will be allowed to exceed the salary cap by up to £100,000 under new rules designed to prevent an exodus of leading talent.
From next season, clubs which produce players for England's elite training squad and the Knights will be given special dispensation to break the £1.65million cap.
The Rugby Football League have acted in the wake of Wigan and England centre Joel Tomkins' departure to rugby union and the imminent loss of St Helens and England prop James Graham to Australia's NRL.
Both the Aviva Premiership and NRL competitions have salary caps considerably higher than Super League.
Wigan have already taken advantage of the relaxation of the regulations to top up the salary of England full-back Sam Tomkins, which they say will comfortably make him the best-paid player in rugby league.
The actual amount of allowances is not being disclosed but the dispensations are on a graduated scale and the maximum permitted to any one club is £100,000.
Warrington, one of Super League's wealthier clubs, are likely to be the biggest beneficiaries, having supplied 10 players to England coach Steve McNamara's elite training squad and the Knights this year.
Nurture
Clubs who nurture representative players will also benefit so, although Castleford have just two representatives in the squads, they could double their allowance because they also produced Joe Westerman (Hull) and Michael Shenton (St Helens).
As Catalan Dragons develop and retain the majority of elite French talent, they will receive the full salary-cap allowance.
"These dispensations are designed to reward clubs which invest in player recruitment and development programmes that strengthen the national team and the Super League competition itself," said RFL chief operating officer Ralph Rimmer.
"Whilst all the clubs remain committed to the fundamental principles of the salary cap and to maintaining its current ceiling, the new allowances will enable the clubs to retain their UK-developed talent.
"These allowances will reward those clubs who do most to help England achieve that success and incentivise every club to provide elite talent for the Super League competition."
The allowances will apply for the 2012 and 2013 Super League seasons.