Leeds lay new foundations
Leeds Rugby are to spend £1million on a new pitch, with chief executive Gary Hetherington claiming it to be a "considerable investment".
Last Updated: 14/09/12 9:59am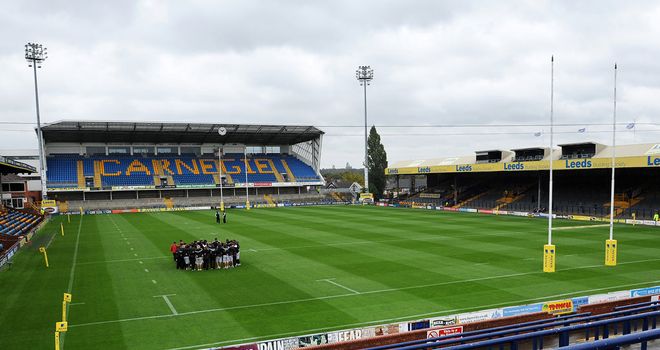 Leeds Rugby are to spend £1million laying a new pitch at Headingley which chief executive Gary Hetherington claims to be a "considerable investment".
The playing surface will be dug up next month and will continue to be used all-year round by Super League club Leeds Rhinos and Championship rugby union team Leeds Carnegie.
Hetherington said: "It is a considerable investment for the club but vital if we are to maintain our position within the sport and enable us to attract more events to the stadium."
Consistent surface
The improvements, due for completion by December, will include a new drainage system and under-soil heating but the club have decided against artificial grass.
Head grounds-man Jason Booth said: "We explored fully the option of all types of pitches, including a 3G artificial surface. However, the overwhelming outcome from both experts and users was that a natural reinforced grass pitch was the right option for Headingley Carnegie Stadium.
"The new construction will provide a consistent surface all year round and will mean an end to muddy pitches at Headingley Carneige.
The current surface was relayed in 1963 when the club became the first ground in British sport to install under-soil heating.