Jamie Peacock does not regret the decision to call time on his England career
Former England captain Jamie Peacock admits it will be hard to watch next year's World Cup.
Last Updated: 02/10/12 4:39pm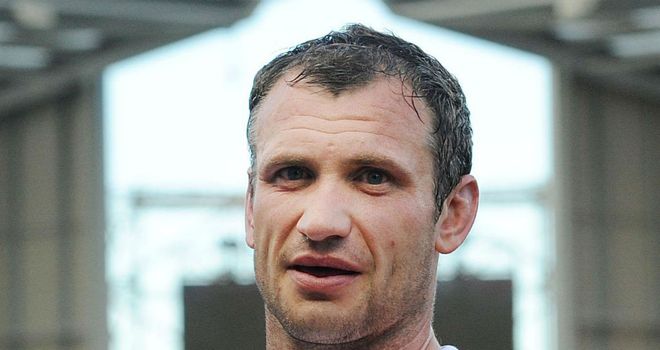 The Leeds Rhinos man relinquished the captaincy this year and called time on his international career.
England prepare for next summer's World Cup with an Autumn Series against France and Wales.
Steve McNamara's men will be preparing the face the likes of Australia and New Zealand, games Peacock relishes.
However, the veteran forward has no regrets over his decision, stating he has done more in his career than he imagined.
Difficult
"I will find it difficult to watch the first game against the Aussies," said Peacock.
"Every time I see the Aussies play, I think I'd just like one more go at them but then I quickly put it to the back of my mind.
"You can't live your life with regrets. My time is done. It was time to move on and I'll be trying to support them the best way I can.
"I would have loved to have gone out in the World Cup but that's not how it's going to be.
"As a junior I never expected to play for England so to go on and captain them and win a game against Australia, I thought everything after that was a bonus."