France captain Olivier Elima has warned England not to expect an easy ride
Olivier Elima is confident France can spring an upset when they meet England at Craven Park on Saturday.
Last Updated: 02/11/12 1:34pm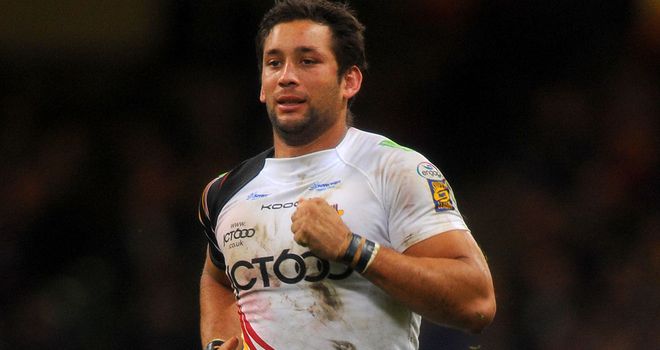 The second rower was not born the last time France beat England, a 5-1 win at Leeds in 1981, and the Cockerels have lost the last 13 times the two nations have met.
France were hammered 60-6 on their last visit to England two years ago but that has not dampened Elima's belief that Aurelien Cologni's side can win at Hull.
"It should be interesting," said the France captain. "I think we've got a pretty good team. It's one of the strongest we've had for years. There's only Ferriol and Jean-Philippe Baile missing.
"We've not come here to get beat, we're here to compete and get a win. That might sound a bit pretentious but that's our goal and we do really believe in that. Everyone is working in the same direction.
"It's a new set-up and a new era after Bobbie (Goulding). Aurelien Cologni has changed a few things and beating England would be a great start for us.
"We're definitely thinking of having a great performance and making it hard for England."