Jamie Peacock backs plans to lift the World Club Challenge onto a bigger stage
Jamie Peacock has called on Australians to support plans to lift the World Club Challenge onto a bigger stage.
Last Updated: 23/02/13 1:45pm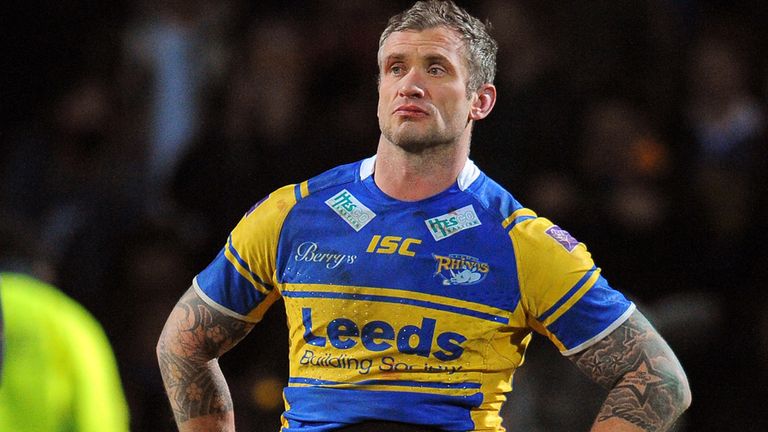 The latest instalment of the challenge saw NRL champions Melbourne Storm defeat Leeds in a gripping 18-14 contest in front of a capacity 20,400 crowd at Headingley on Friday night.
Leeds chief executive Gary Hetherington wants to see the event expanded to a six-team competition and taken out of England, where it has been played for each of the last 13 years, and Peacock has given his full backing to an expansion.
"Headingley was electric and you don't always see that," Peacock said. "I thought it was a magnificent occasion.
"If you develop that into a six-team tournament, it would sell out wherever it was played and I think if you take it to Australia their teams will get behind it.
"We're behind the eight-ball in rugby league. Rugby union has taken the lead with the Heineken Cup, football has got its Champions League and even cricket has a Twenty20 club competition.
Credibility
"This is a great concept and I certainly think it deserves a three-game series over here. We've given it some credibility. It will be difficult over there - it's a different challenge for whoever does that - but I think it would be magnificent.
"Hopefully Australia will do it. They need to stop being so insular and I think that's coming across with the vibes we're getting, they realise there's more than just their competition."
Melbourne coach Craig Bellamy concedes not all the Australian clubs take the World Club Challenge seriously but his side certainly do.
Their latest victory enabled them to become the first NRL team to win three world titles, matching the feat of Leeds, Wigan and Bradford, and it came against all the odds, with the weather, travel and match practice all weighing in favour of the Super League champions.
Full-back Billy Slater, who was in the Storm team that beat Leeds 18-10 at Elland Road in 2010, says his team enjoy their pre-season visits to England.
"We're not whingeing that we have to come over here," he said. "We really enjoy it. It's really hot over in Australia at the moment; it's a good little freshen-up to come here for two weeks and have a bit of a cold snap and play a tough game.
"I enjoy coming over here but, if it was played over there, I wouldn't have an issue with that either."